LIne
Examine as conversas.
Rastreie mensagens e chamadas de voz e vídeo.
Veja detalhes e registros de data e hora.
Obtenha uma análise completa das atividades do Skype.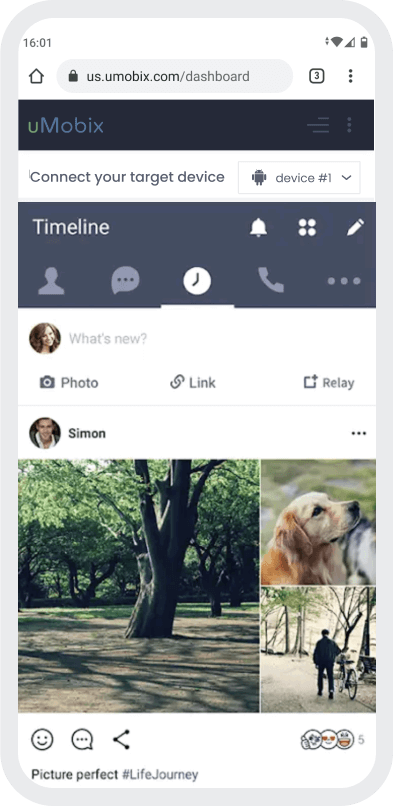 LINE: monitore o app do futuro
LINE is the number one messaging app in Japan, Thailand, and Taiwan. It is awash with lovely stickers, cartoon-like animated emojis, and other things that reflect its native country's culture.
LINE has won the hearts of millions of teenagers in the US, with 3.5 million monthly active users. With its mind-blowing features and incredible graphics, there is no doubt it's going to be the new deal in town! That's why we offer parents to pay close attention to this app, as it potentially can carry information detailing every aspect of your child's social life: messages, photos, videos, entertainment & lifestyle add-ons. You can even capture your child's mood by analyzing the stickers they frequently send via group chats.
To start tracking Line, tap 'LINE' in the upper left of the navigation menu. View screenshots that display your kid's LINE activity.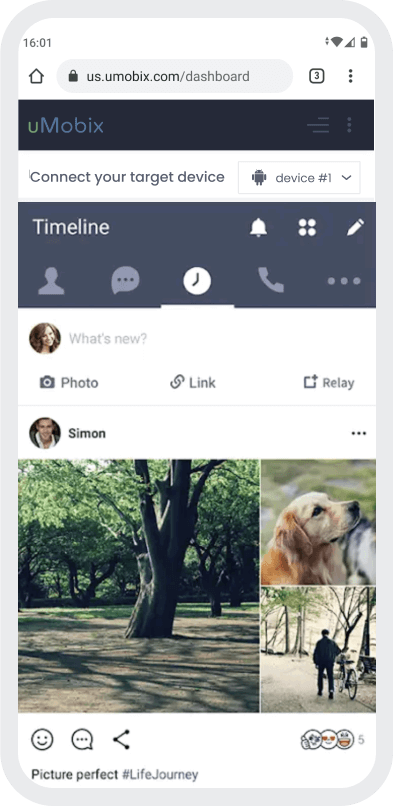 3 passos fáceis para começar a rastrear
Registre-se

Registre-se Escolha seu plano de assinatura. Conclua a compra e receba o e-mail com seu login e senha.

Instale e Configure

Instale o uMobix em um dispositivo Android de destino ou forneça as credenciais do iCloud de um dispositivo iOS de destino em sua conta de usuário.

Monitore

Acesse sua conta e aguarde nós começarmos a enviar dados. Aproveite seu rastreamento!
Perguntas mais frequentes
Com quais dispositivos o LINE é compatível?

O LINE está disponível para Windows, MAC, iOS e Android.
Quais atividades consigo acompanhar no LINE com o uMobix?

O uMobix rastreia e armazena logins, conversas, arquivos transferidos, mensagens e outras atividades do LINE.
Ready to begin?