Line
监控聊天。
查看消息、语音及视频电话。
查看详情及时间戳。
Get full analysis of Line activities.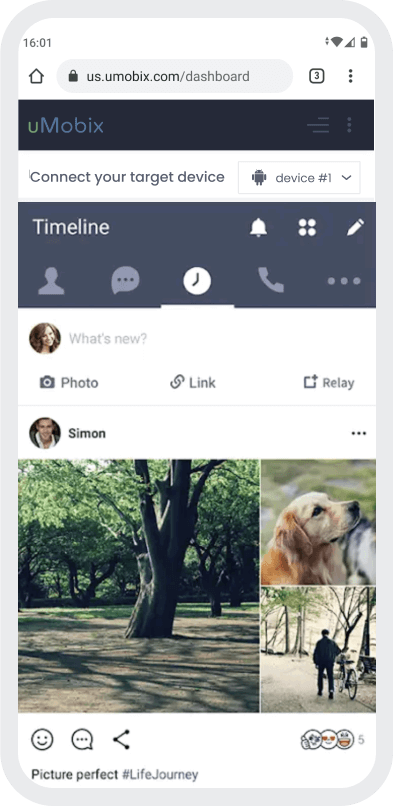 LINE:监控未来的应用
LINE is the number one messaging app in Japan, Thailand, and Taiwan. It is awash with lovely stickers, cartoon-like animated emojis, and other things that reflect its native country's culture.
LINE has won the hearts of millions of teenagers in the US, with 3.5 million monthly active users. With its mind-blowing features and incredible graphics, there is no doubt it's going to be the new deal in town! That's why we offer parents to pay close attention to this app, as it potentially can carry information detailing every aspect of your child's social life: messages, photos, videos, entertainment & lifestyle add-ons. You can even capture your child's mood by analyzing the stickers they frequently send via group chats.
To start tracking Line, tap 'LINE' in the upper left of the navigation menu. View screenshots that display your kid's LINE activity.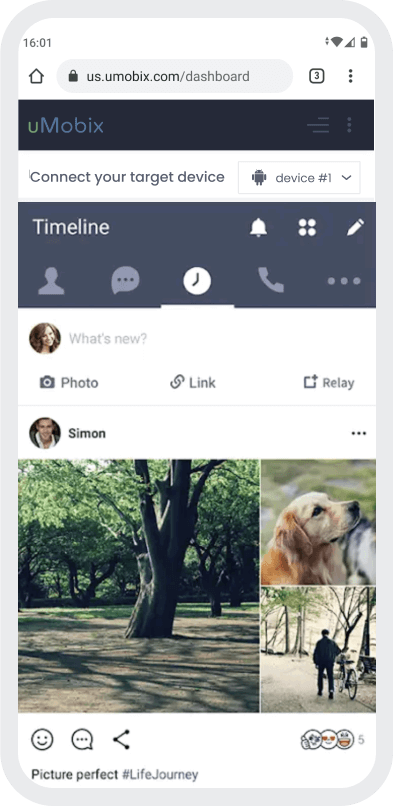 完成这三个简单的步骤就可以开始追踪了
注册

注册 选择合适的订阅方案。完成购买后,你将收到一封包含登录名及登录密码的电子邮件。

安装及设置

在目标安卓设备上安装uMobix,或者在帐号中提供目标iOS设备的iCloud信息。

监控

进入你的帐号后,等待我们发送的数据。祝你追踪顺利!
常见问题
LINE与哪些设备兼容?

Windows、MAC、iOS以及Android设备上都可以下载使用LINE。
如何看別人的Line?

uMobix监控并记录登录信息、对话、媒体文件、私信等其他的LINE活动。
Ready to begin?