Most of us have likely used a free streaming site at least once in our life. Maybe the movie we wanted to see wasn't available on the subscription services we used, or perhaps, we simply didn't have extra money. While this can seem like a sweet deal, far not all free movie sites are safe.
In this blog post, we will talk about illegal movie websites, their dangers, and alternatives. Buckle up and get ready to learn more about the safe-watching experience.
What Are Illegal Streaming Sites?
Illegal streaming sites are websites that share copyrighted content without the owner's consent. Such sites usually offer free access to movies, reality shows, music, and other types of media that you would typically be charged for.
Despite how enticing this may seem, illegal movie websites hurt the entertainment industry pretty badly. Every time you watch a favorite movie on an illegal channel, the rightful owners lose potential income. This, in turn, affects the funding for future projects and leads to a decrease in high-quality content.
But those aren't just content creators who get affected. The media offered at illegal streaming sites often comes with viruses and malware. When you watch or download anything from such platforms, you risk getting your device infected. You may notice that your device slows down for no reason, or some of your files get corrupted. So, while it might be tempting to get things for free, the real cost of using free illegal movie websites can be way higher.
Is It Against the Law to Watch Movies Online for Free?
It's not necessarily against the law to watch movies without charge, but it greatly depends on the type of source you are dealing with. There are plenty of legal streaming channels that offer free media, typically supported by advertisements. Take Crackle or Tubi as an example. However, if the site distributes recently released films or exclusive content without permission, chances are it's illegal.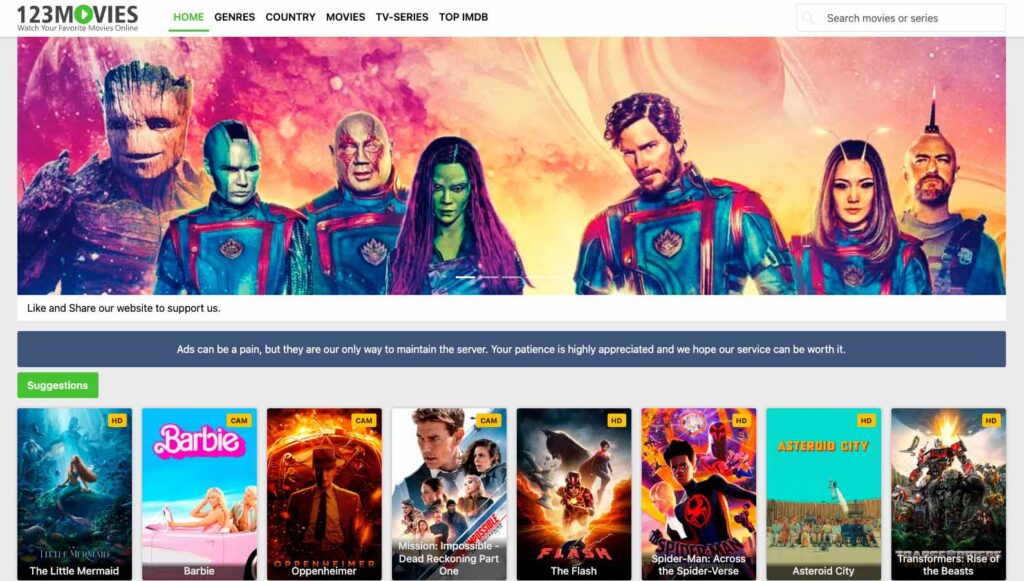 Also, the law depends on your current location. In general, accessing copyrighted material from illegal movie websites is considered a violation. In some countries, breaking copyright laws can get you into trouble. Even if the site itself is responsible for illegal activity, users may still face legal consequences.
For example, countries such as the United States, Germany, and Japan are really serious about copyright laws. They track down and fine offenders who download or stream pirated content illegally. These fines can go up to thousands of dollars. In extreme scenarios, individuals involved in illegal streaming activities even ended up behind bars.
To stay on the safe side, it's wise to use a dependable paid streaming service. At least you won't break any law. At most, those funds you pay for a subscription aren't a huge price for not having your life ruined.
Dangers of Illegal Streaming Sites to Kids
If you made it this far and aren't stills convinced, take a look at the possible dangers of illegal movie websites. Some of these risks go beyond the copyright issues and can be dangerous for children and adults alike:
Exposure to inappropriate or offensive content. Illegal streaming sites are often poorly regulated, if not regulated at all. This being said, there's a risk that your child will access violent material or content not suiting their age.
Viruses and malware. Did you know that illegal websites host malicious software and trojans? If your child taps on a link containing a harmful virus, unauthorized individuals might retrieve personal details, multimedia files, and banking info. In some scenarios, this may even lead to child identity theft.
Suspicious ads. In addition to malware, pirated movie websites may also display misleading advertisements. The problem is that the shown content may be so alluring that even adults can get tricked and redirected to insecure websites.
Possible legal consequences. We can't stress enough that interaction with illegal sites is against the law. While it's not likely that minors can be jailed, using such platforms can teach kids that it's alright to ignore someone's creative effort.
As you see, there is more harm than good. As a parent, you should teach your child to appreciate copyrighted content and stay away from suspicious streaming channels.
Top Illegal Streaming Sites to Watch Out for
Now is the time to get familiar with examples of illegal movie sites. As a rule, such websites have poor design and are riddles with distracting ads. Another common sign is the absence of an account subscription. Unlike trustworthy platforms, illegal streaming sites wouldn't ask you to register an account or pay for a subscription plan.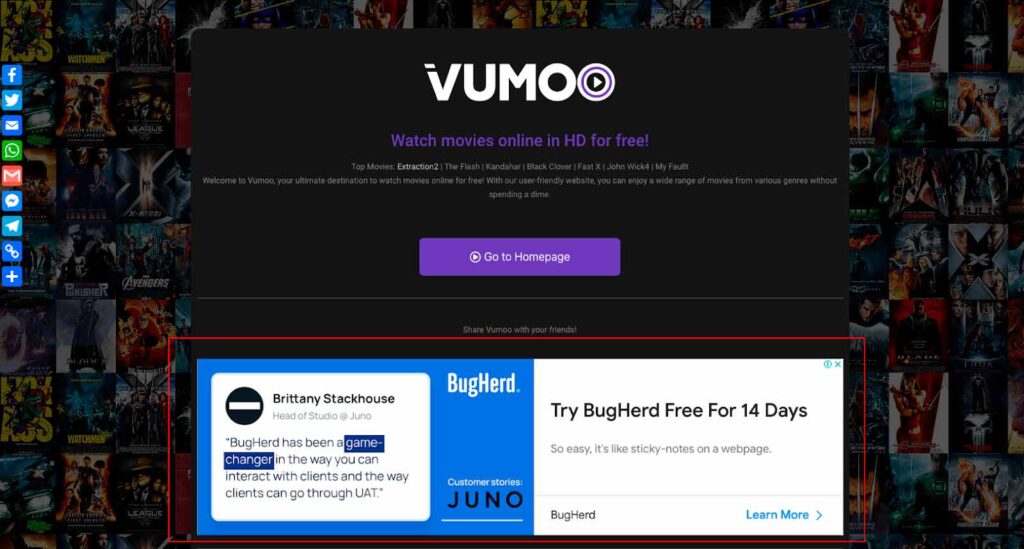 We collected a list of top illegal streaming sites to be wary of. Make sure you avoid these platforms when you want to watch a movie or TV show: 
123Movie
uTorrent 
MediaBox HD 
ChitramTV 
iStreamItAll 
Roja Directa 
Streamango 
Vumoo
Moviesjoy
Kodi
The Pirate Bay
Instead, try to use reputable streaming platforms to watch movies safely. Some popular options include Netflix, Amazon Prime Video, Hulu, Disney+, HBO, and YouTube Premium.
If you worry that your child is secretly using an illegal streaming site, you may want to track their online activities. Did you know that there are special parental monitoring tools like uMobix that can help you keep your children secure? With our phone tracker, you can keep track of your child's website history, apps, and messages to make sure they aren't exposed to dangerous content.
How to Talk to Your Offspring About Illegal Streaming Sites
The best way to prevent your child from malicious websites is to have an open conversation. Even if your child is already using illegal movie websites, try to be calm. Approach your kid in a friendly manner, and make sure you don't yell.
Begin by explaining what copyright is and why it's important to acknowledge creative work. You might want to give real-life examples. For instance, you can say that if your family was involved in filmmaking and others were watching your work for free on illegal sites, your family income would be affected.
Make sure that you also mention the risks associated with such websites. Explain what cyber threats are and what consequences they have. To promote ethical behavior, talk about cyber hygiene and introduce legal alternatives.
FAQ
How do illegal streaming sites work?
Illegal streaming sites typically collect media without obtaining licenses from its legal owners and publish it for free. However, such websites contain intrusive advertisements and pop-ups. Their primary source of income comes from user clicks and downloads.
Is an illegal free streaming site safe?
No, free illegal movie websites are not secure. Besides the legal implications, such platforms are often full of malware and other security threats. Visiting these sites or opening their ads can harm your gadget and cause other serious issues.
Which free streaming site is the best?
There are several free streaming platforms where you can watch videos or TV shows risk-free. Some of the most popular ones are YouTube, Tubi, and Peacock Free. These websites offer a good viewing experience with minimal ad interruptions.
If streaming illegal movies is illegal, then why are movie streaming websites still working and not banned?
Even though free illegal movie streaming sites are breaking the law, they're hard to shut down. They often run their operations from countries where copyright laws aren't as strict. But authorities and content owners always work hard to close such sites down.
How to watch free movies online safely?
To watch movies online for free, use legitimate streaming services. Some options include Crackle, Tubi, and YouTube. It's also suggested to install reliable antivirus software and run regular security checks.