Facebook Tracker
Receive full access to Facebook for iOS.

Track your kid's activities via screenshots for Androids.

Manage your child's account, restrict unwanted content.

Get information updated every 5 minutes.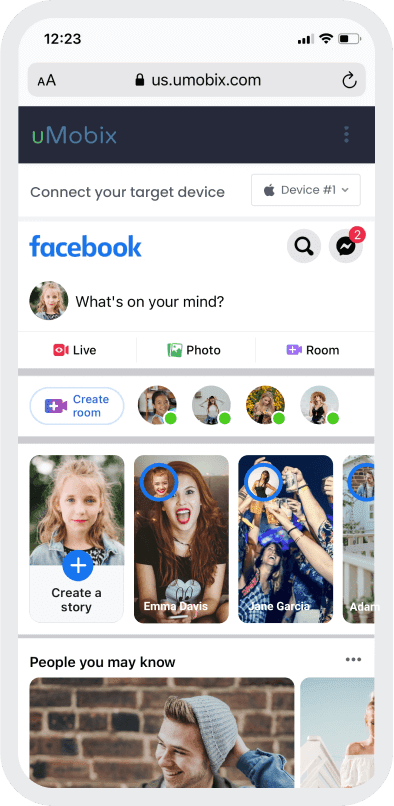 Full access to Facebook account
Have you ever wondered what type of posts your kid sees on Facebook? Now you can access your child's Facebook and check this firsthand.

uMobix is the only app that provides FULL ACCESS to a target Facebook account for iOS devices. Freely navigate the news feed from your userspace, view posts from pages, and people your child follows, restrict access to inappropriate content, block unwanted users. For Android devices, we offer a revolutionary feature that allows you to mirror exactly what's on your child's device in real-time.

Despite Facebook being considered an open social media platform, it also serves as a way for predators to follow victims. Unfortunately, harmful material also finds its way onto the site, and kids can stumble across it. With the Facebook tracker, it's much easier for parents to stay vigilant and protect their children from offensive content, scammers, bullies, and other potential threats.