Skype
Examine chats.
Track messaging, voice & video calls.
View details & timestamps.
Get full analysis of Skype activities.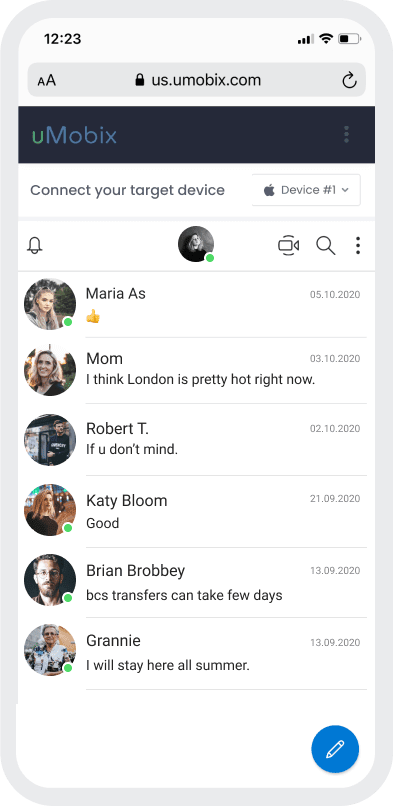 Explore your child's video chats
Skype has long been considered an essential tool for teens to keep up with friends. Enjoying spontaneous group calls from any device, for free — what else could you wish?
Although Skype is a bit lagged behind the innovation curve, it is still a powerful tool for peer-to-peer communication. And it also requires a microphone and, ideally, a webcam to use it at full. Which means it is not really protected against predators.
To analyze the interactions that took place through Skype, use our advanced Skype spy app. Log in, open the "Skype" section. Scroll through various communication details to get a clear picture of the target activities.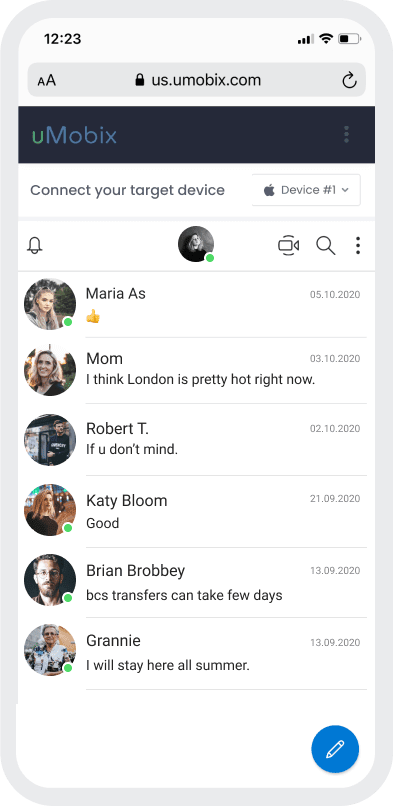 3 easy steps to start tracking
Register

Choose your subscription plan. Complete the purchase and receive the email with your login & password.

Install & Set up

Install uMobix on a target Android device, or provide iCloud credentials of a target iOS device in your user account.

Monitor

Go to your account and wait until we start sending data. Enjoy your tracking!
Frequently asked questions
Can I view messages on Skype that user deleted?

Сlearing chat histories or destroying the Skype logs will never help a target user: uMobix captures screenshots every second and delivers them to your userspace. And screenshots don't burn, as you probably well know 😈
What can I monitor through Skype?

The full contact detail (name, date of birth, phone number(if any), group calls, video & phone calls, private conversations.
Do teenagers use Skype?

This year Skype has undergone a major facelift, becoming more attractive to young audience. It continues to change to meet the needs of younger people. And it doesn't exclude the possibility for "hanging" in possibly inappropriate ways. uMobix Skype spy app allows you to monitor Skype effortlessly.
Ready to begin?