Skype
Examine chats.

Track messaging, voice & video calls.

View details & timestamps.

Get full analysis of Skype activities.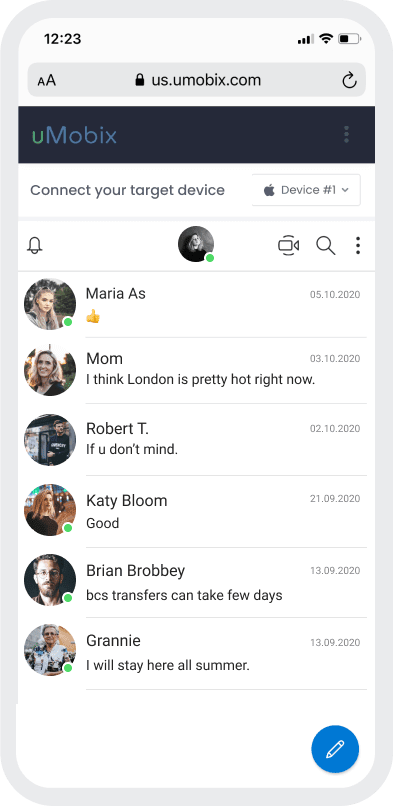 Explore your child's video chats
Skype has long been considered an essential tool for teens to keep up with friends. Enjoying spontaneous group calls from any device, for free — what else could you wish?

Although Skype is a bit lagged behind the innovation curve, it is still a powerful tool for peer-to-peer communication. And it also requires a microphone and, ideally, a webcam to use it at full. Which means it is not really protected against predators.

To analyze the interactions that took place through Skype, use our advanced Skype spy app. Log in, open the "Skype" section. Scroll through various communication details to get a clear picture of the target activities.