GPS-Location
Determine your child's location in one second.

Keep an eye on your child during family trips.

Connect the target device in 5 minutes.

Track lost or stolen phone.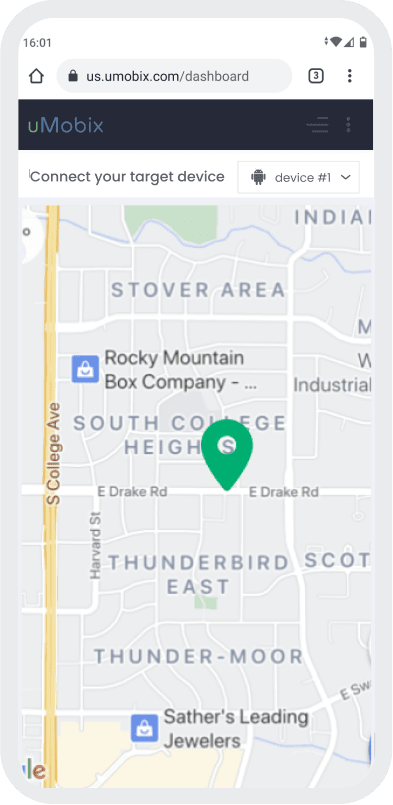 Watch your child from a distance
No more "Where have you been?" questions!

Pinpoint your kid's location from anywhere in just a few seconds. uMobix cell phone locator has multiple functions that you can utilize to ensure your kid's safety anytime. Whether they're going to school or hanging out with friends, uMobix can help to avoid any upcoming dangers to a great extent.

To start using the cell phone locator, open the "GPS Location" tab. There you can see your kid's exact location specified by the latitude and longitude coordinates. The list also represents places that your child visited in the past. By clicking on the "Map view", you can launch Google Maps and track a particular location on it. Use the map zoom controls to see a closer view of the place. If you want to get some more insights into your kid's whereabouts, go to your Dashboard at the top of the navigation menu > Locations > Last visited places. Get a highlight of your kid's recent activity.