Telegram
Check user information and contact info.

Catch content from chats.

View channels a target user is subscribed to.

Read secret chats.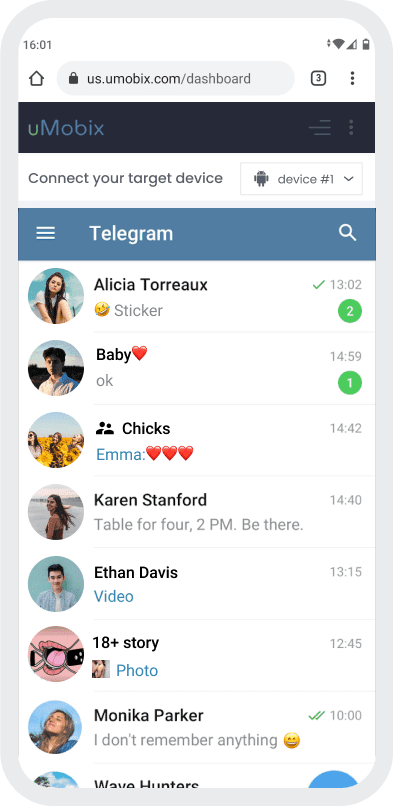 Gain insight into your child's Telegram activity
Due to its popularity and rich functionality, Telegram is widely used among teens. However, with features like end-to-end encryption or secret chats, the app became a fertile ground for criminal activity. It's not a secret.

uMobix helps parents pull the wealth of data to be aware of their children's Telegram activity — including their contacts, chats, channels, calls, locations, etc.

Unlike other monitoring apps, uMobix captures and delivers every activity performed on Telegram and does it every second. Due to this powerful feature, users are able to read even secret communications on target devices. To start tracking Telegram, log in, click on "Telegram" in the navigation menu. The section will reveal all information retrieved from target Telegram account.