Zoom
View zoom meetings.

Display meeting participants.

Read private messages.

Get data updated every 5 minutes.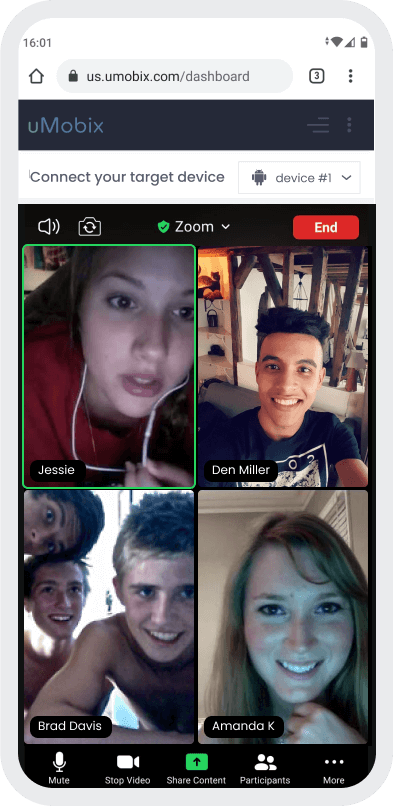 See who your child virtually meets
Zoom can be a treasure trove for finding out what your child is up to. Many teens are flocked to the app to communicate via video calls, launch conferences, and even plan remote parties. Because it's easy and free!

If you need to know what user is doing dropping into zoom calls, uMobix is ready to satisfy your interest. You can track video conferences, check is there any offensive material broadcasting, see people who joined the conference. uMobix captures screenshots of target activity every second and sends it to your userspace.

Track what's on the screen available to everyone else on the call, find out whether the user records calls or not, get timestamps of each conference. Quickly find contacts, messages, and files exchanged.