Kik
View contact list.

Take a look at the messages.

See data shared.

Detect inappropriate communication.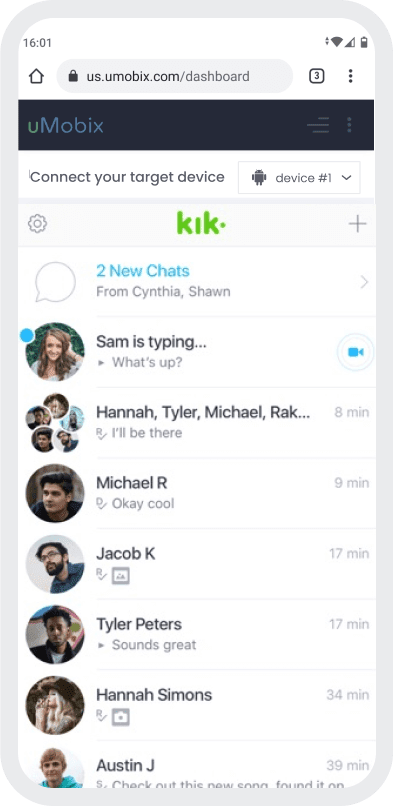 Monitor Kik quickly & efficiently
Kik reveals a network of your child's "online friends," giving you a clear picture of who is around your child all the time. Despite seeming innocent, Kik is considered one of the most popular platforms for online predators. There is also inappropriate content that does not come with an age rating. Users can receive nude photos/porn before they get a chance to block users.

Information that uMobix retrieves from Kik includes messages, videos, pictures, gifs, group chats, anonymous chats. uMobix captures every move of your child, letting you know whenever any suspicious communication comes up. With the help of Kik tracker feature, you can easily prevent communications with strangers. To start tracking Kik, go to your userspace, tap "Kik." View screenshots delivered to your userspace with data updating every 5 minutes.