TikTok
Get an idea of your child's content selection.

Read direct messages.

See things your child posts.

Track likes & comments.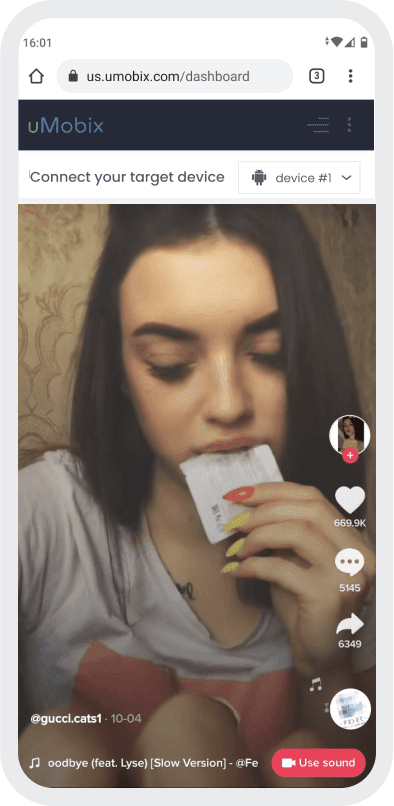 See how your child is starring on TikTok
Keep abreast of your child's activity on a social platform that is literally rewriting the world! TikTok is currently the fastest growing social app with a userbase of 800 million. For children it's "genuinely fun to use", and hands down, time-sucking!

TikTok is basically a video-sharing app where everyone can load 15-second videos. uMobix helps you find out what type of content attracts your children, sees things they like, what sort of videos they post, and how intimate those videos are.

To start tracking TikTok, go to your userspace and find the tab "TikTok." Tapping on it will launch the section where all information retrieved from your child's TikTok will be displayed.