Snapchat
See messages that are erased.

Ensure your child's experience is pozitive.

View games, news and entertaining add-ons.

Check is your child sharing locations.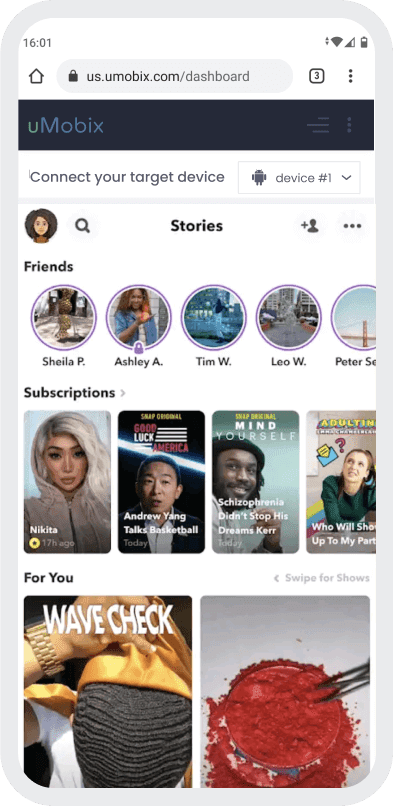 Capture photos before they disappear
Snapchat lets users share photos or videos that disappear soon after posting. The app is wildly popular among teens as it brings real social enjoyment due to its realness. However, photos children post may end up in the hand of those with ill-intent. With uMobix, you receive screenshots of the photos your child has sent, even if they're already erased.

Snapchat is a real time-sucker. Knowing what Snapchat activities glue your child to the screen is an inevitable component in deciding how to deal with this addiction.

Furthermore, on Snapchat, to become friends, prior relationship is required (you cannot add a total stranger). Thus, parents can track with whom their children have been having an intimate affair in real life. Having an ability to see what snaps are being sent or received gives you the power to control and prevent inappropriate or bullying content from reaching your kid's mental health and well-being.