Device info
View complete real-time device info.

Check details like OS, internal storage, battery info.

Monitor device time zone .

See current network connected to the device.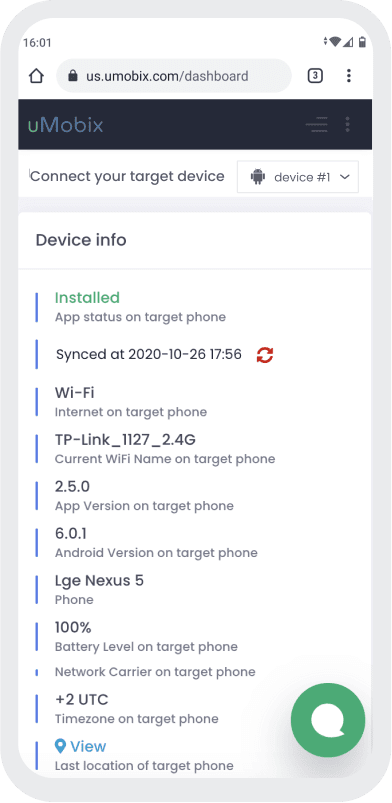 Collect complete device info
Need to know more specifics about target device? uMobix tracks down the complete information, including device model, battery state, WiFi networks, time zone.

Carrying information detailing every aspect of the target phone functioning gives you the power to track how exactly your children have been using their phones, and prevent some unpleasant situations.

Go to your account, scroll through the sections to the "Device info." Tapping will open up the screen with all details displayed neatly. All what you glean from this information is enough to learn everything about the target device.