Google Duo
Monitor Google Duo meetings.
Find out all the meeting contact members.
Get access to the private messages.
Track all the info via report every few minutes.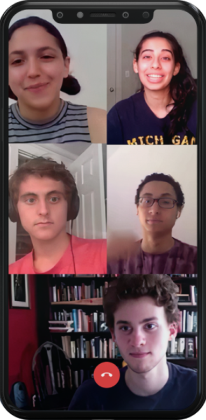 Find out the kid's activity on Google Duo
Google Duo pretends to be one of the most competitive video chat tools. It provides its users with high quality. And is compatible with the majority of devices. So, there is no problem for kids and teens to use it!
If you want to learn more about what the targeted person does via Google Duo there is no problem getting such info with uMobix. Let's meet you with the new feature that allows you to track all the activities. You can find the detailed reports gathered in screenshots and tables sent to your dashboard.
With uMobix you can monitor the exact time and duration of the call, see the screenshots from the video chats, read text messages and learn the info about the most commonly used contacts. Get fresh updates every few minutes. Any important detail from the person's Google Duo activity won`t be missed. Just try it right now!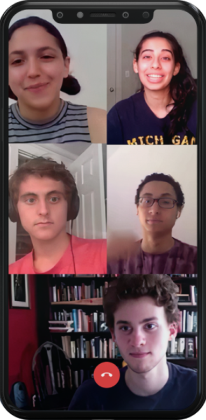 3 easy steps to start tracking
Register

Choose your subscription plan. Complete the purchase and receive the email with your login & password.

Install & Set up

Install uMobix on a target Android device, or provide iCloud credentials of a target iOS device in your user account.

Monitor

Go to your account and wait until we start sending data. Enjoy your tracking!
Frequently asked questions
Can I see private messages in Google Duo?

uMobix Google Duo Spy app captures every action performed on devices. You'll be able to see the entire conversation if needed.
Is my child using Google Duo?

We don't know :) It depends on your child's age. Teens under the age of 16 cannot create a Google Duo account, but basically anyone can join a meeting.
Can I see files shared via Google Duo?

Because uMobix Google Duo Spy app records every activity performed, you can track videos, documents or any other files that the user shares with other participants.
Is Google Duo accessible from phones?

Google Duo is accessed via laptops, tablets and mobile phones.
Why Google Duo is so popular among teens?

Because it's free, easy, and fun. They can participate in conferences, change background image, reacting to what's being said with emojis. It's also very handy to play video online games.
Ready to begin?