Contact List
View all phone book entries on a target phone.

Keep an eye on new and existing contacts.

Gather personal information: name, phone number, last interaction.

Find contacts that have been deleted by user.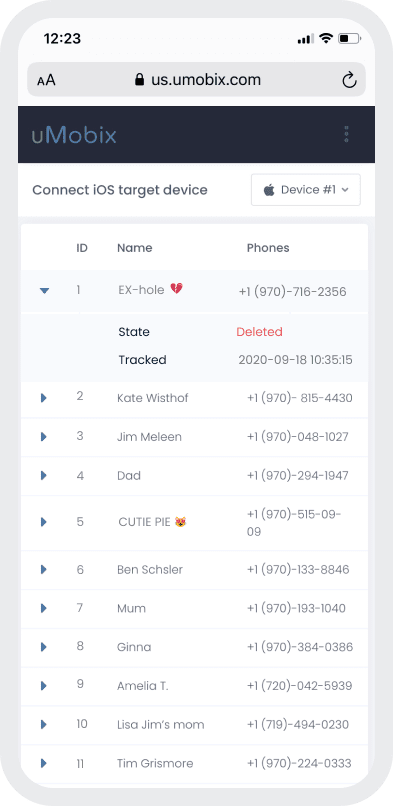 How to find Contact book
After you've logged in to your userspace, choose between iOS and Android, and follow the prompts. Wait until your userspace is loaded.

On the left side of your userspace, you'll see the navigation sidebar. Here all the tabs with main sections are displayed. Each section contains its unique data visualization.

The section 'Contact Book' is located under the 'Calls' section. It collects information from user address book. Scroll right to view the full list of contacts. On the list, you can also see whether a contact exists in user phone book or not. This information is displayed in a separate column called 'State.' To view the list of recently added contacts, go to the Dashboard in the top of the menu and check the list on the left side of the Dashboard.

Above the list with contacts, you can see when data was updated. To refresh, click on the cycle-arrow icon.