WeChat
Read messages.

Access photos/videos.

Get QR Codes.

Monitor spendings.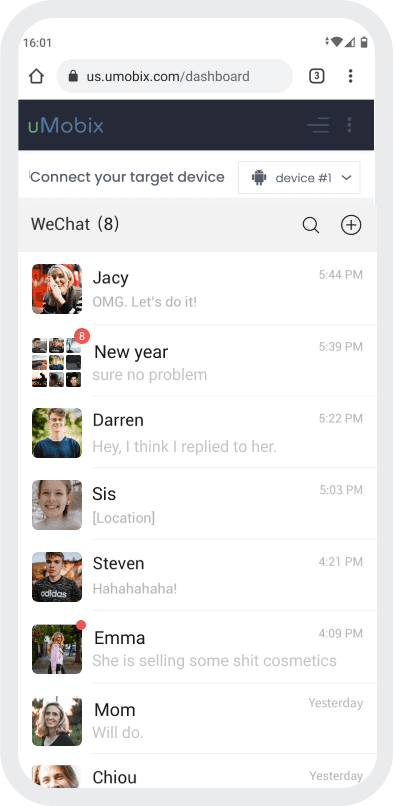 Monitor the "app for everything"
WeChat is probably the largest multipurpose social network that provides about every function you can think of. If you live in China, there is no way you can survive without WeChat.

WeChat is used daily for messaging, buying goods, transferring money, ordering tickets, planning holidays, scanning QR codes, and much more. In fact, by monitoring WeChat, you can get insight into the user's whole life through this one application.

uMobix consolidates data and enables visualization regarding every action performed on WeChat. All the content posted by the user through WeChat Moments will be visible in your userspace. To start tracking the app, go to your userspace, tap 'WeChat.'All you can glean from this information is enough to learn everything about the target user's everyday activity.