Xbox 360 is a world-known gaming console from Microsoft for the whole family. Owning a gaming console will bring you a lot of great user experience, but it also might provide some unwanted content for your youngsters. Xbox 360 parental controls obtain many settings and can easily configure them to your own desire. You can set which games are forbidden, how long you can play, decide daily and which content can be viewed. It all can be set for each family member individually. Now let's go deeper into what these parental control settings are about.
Setting controls on the Xbox 360 console
The Xbox 360 console gives you a wide variety of settings to customize access to games, tv content, and movies for every family member. The process of setting up controls is pretty straightforward. It requires you to have the console itself and some time to choose controls you want to have for every user individually. So what can you set on your console?
Content rating: based on the game rating, you can whether allow or restrict access to them. In case you see any unrated content, you can also decide if it will be available on the console or not. Moreover, if you would like to permit access to any game outside of the rating, you can whitelist it.
Family timer: customize the amount of time the console can be used by every family member by the day of the week. You can increase usage time on certain weekdays when you want.
Xbox Live Access: when you want to restrict the use of online features of your Xbox 360, you can disable Xbox Live from your console.
Set console Pass Code: Set or change the PassCode for the console to disable any parental controls changes without entering it. Make sure your kids do not know your PassCode as the holder of the account.
Setting Parental Controls on the Xbox 360
In case you want to set parental controls on your Xbox 360 console, there are two ways to do it. The first is to set them directly on your console, and the second is through the Xbox live account on your computer. Both ways are effective. You only choose the one you prefer more. Xbox offers you several presets that already have certain restrictions set for every age group:
To set parental controls with your Xbox 360, go to Settings and choose the sub-account you want to set in the Family section. You can now turn the content controls function on and customize parental controls settings as you want them to be. Make sure you don't forget to set up a passcode and a security question in the Change Pass Code section. You don't want your kids to change your control settings without you, right?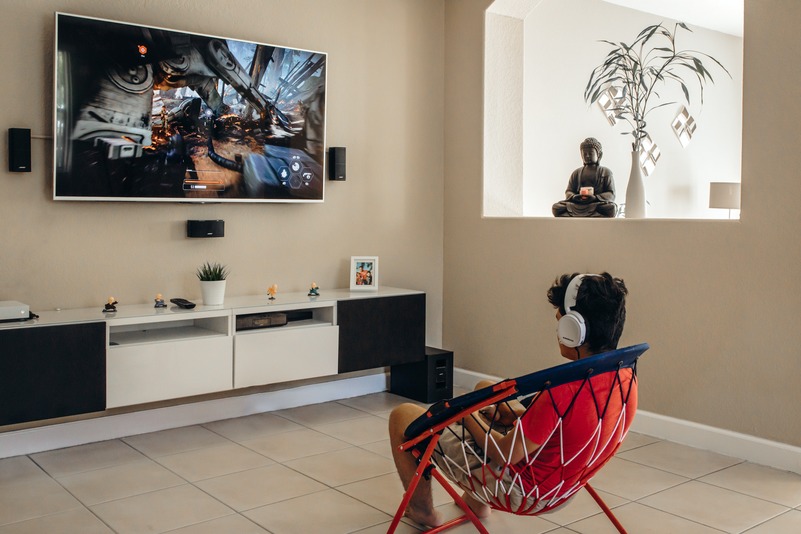 Setting controls on Xbox Live through your computer
The second option for how you can set up parental controls on your Xbox 360 is through your computer. For this, you need to make sure you have an Xbox account already created.
In your account, go to "Security, Family, and Forums"
Start to set up restrictions in the Xbox 360 Online Safety section.  
You can customize which features you want to be allowed or blocked for every child account you have.
Changing your passcode
First and foremost, do not forget the passcode you set while launching your console for the first time and enabling your kids' content controls. This passcode will allow you to customize any restriction when you want to. In case you would like to change this passcode, you need to go to console settings in the menu. Choose there change passcode option. If you do not have any passcode set yet, the console will offer you to create one. Make sure to save all the updates, and you are done. In case you forgot your passcode and want to reset it you need to remember your security question and the answer. You will need them to reset your passcode.
Microsoft Family Safety App
With the help of the Family Safety app, provided by Microsoft you will have all the needed tools to manage your child's console gaming activities. All these tools are available on your phone, wherever you go. You can set playtime available for your kids during the day and expand it if you want to with just one click on the app.
With the help of the app it is easy to manage access to the content that is available both online and offline. By setting up an appropriate age level, you can be calm, and your kid will not stumble upon harmful content while gaming.
When you want to maintain some online features on your Xbox console, you can review and manage your child's friend list with the help of the app. Family safety app makes it fast and straightforward to manage all settings and your child's interaction with the Xbox online community. The Family Safety App gives you the confidence you have all the needed tools to manage your kid's Xbox gaming activities.
uMobix – The Internet Safety Solution
Nowadays, kids are glued to their devices. They can play online games with their friends, use social media and even have some remote studies. It is extremely hard to have parental controls installed on all the apps your kid is using. This is why uMobix is offering an all-inclusive tool for your kid's online safety. Get access to your kid's device and monitor all the activities, and set time limits. With all the features, you can keep track of social media, call, messages, browsing history, and application use. With the benefit of uMobix you can help your kid get healthy digital habits and make yourself calm with your kid being safe in the online world.
Parental controls provided by Microsoft Xbox are created to give you freedom of choice regarding your kid's gaming activities. With the help of the app, you are the one to decide how your child is gaming, for how long, and with who they can communicate online through the console. The parental controls feature is a beneficial tool for those parents who want to make trier kids safe in the world of gadgets. And it always doesn't matter which device they use. uMobix mobile tracker can help to keep your kid's online life safe with almost every gadget in their hands.
FAQ
– How to reset parental controls on Xbox 360 without a password?
If you want to reset parental controls on your Xbox 360 you need to make sure you remember to answer the passcode questions you set initially. If you do not remember the answer, go online to your Microsoft account. For this, you need to be the holder of an adult account, and the console must be under your name.
– How to remove parental controls on Xbox 360?
To remove parental controls on the Xbox 360 you need to be the holder of an adult account. If you want to remove the parental controls settings, you need to do that through your console settings after entering the Pass Code. In case you forgot to answer the security question. This is the best way to remove parental controls from the console.
– How to change parental controls on Xbox 360?
Go to the Family section in settings of your Xbox 360, and under Privacy and Online settings click Change settings. You can update all the settings you want to. Customize them or even switch them off completely. Once you are done, click save, and you have them changed. To do this, you need to access parental controls through a master account.
– What happens if I can't remember the parental controls password on my Xbox 360?
In case you forget your Xbox 360 password, you always have a chance to answer the security questions. If it is not the option, you can try to contact Live chat support. Another option you have is to make sure the console is registered under your name, and you are the parent holder of the account. Then the support team will help you.
– I bought a used Xbox 360 with parental controls. How to disable without a password?
This problem is easy to fix. Since you own the console, most likely, you know the serial number for your Xbox 360. Go to Microsoft and create a new account using the serial number of your console. Once you are done, ask the Support team to let you know the button combination to reset the Xbox.