iPhones have come a mighty long way since the release of the first-generation version by Apple in 2007. Several versions later, it has now grown to become one of the largest selling smartphones on the market, setting many record sales with each release. The unique and brilliant iOS is a major selling point for this device, endearing many people worldwide as it offers a great deal in terms of functionality and flexibility. However, for all the many improvements that have followed each rollout of iOS updates, there is one important feature that has somehow never made it to iPhones or iPads; the app locks feature.
This has been a source of frustration for many iPhone users, particularly those that have made recent transitions from Android smartphones where the app lock feature is readily available. However, there is some good news, and that is that there are a few tricks you can use to lock apps on the iPhone, if only indirectly. This guide enumerates a few tweaks you can use to achieve this, so if you have been searching for ways to lock apps on any of your iOS powered devices, you have come to the right place.
How to Lock Apps on iPhones Using Built-in Features
On devices running iOS 12 and above, this can be achieved by manipulating the Screen Time feature that comes with the device, either by completely disabling screen time for first-party apps or limiting the length of time they can be used.
Method 1: Disallow Apps
Go to the Settings option
Enable the Screen Time feature then click on the Content & Privacy Restrictions option
This should take you to a new page where you should see the Allowed Apps option. Click on that
The iPhone's first-party apps will be listed. Proceed to turn off the toggle switches for the applications you do not want to use
Exit the Settings option by tapping the back button or swiping up to return to the home screen
Method 2: Screen Time Limits Feature
Tap on the Settings option
Enable the Screen Time feature, click on the App Limits option then tap on Add Limits
You will be presented with a list of predetermined categories under which the apps are arranged. Tap on the checkbox on the left side of the category you wish to impose the limit on. You can specifically limit apps within a category by tapping on it and running through the dropdown list of apps that appears. 
Choose the time limit you wish to set on the selected app category. You also have the Customize Days option to select the days you want the restriction to take effect.
Click on the Add button to save the setting and return to the Home Screen
Method 3: How to Lock Certain Apps on iPhone with a Passcode
Go to Settings and tap on Screen Time
Enable the Screen Time. Scroll down to the Use Screen Time Passcode, tap on it to set and confirm the passcode of your choice
Click on App Limits then Add Limits
Select the app category or particular apps under the available category you wish to impose limits on.
Set the time limit and days you want the limit to take effect as explained above. Ensure you enable the Block at End of Limit option
Save the setting and exit to the Home Screen
How to Lock First-Party Apps on iOS 11 and Below
For devices still running earlier versions of iOS, the only tweak that can be applied involves using the Restrictions feature. This however only works for first-party apps and not apps from other software designers.
Go to the Settings option
Go to General, scroll till you find the Restrictions option then click on it
Enable Restrictions. You will be asked to create a passcode, enter the passcode of your choice twice to confirm it.
Turn off the toggle switches for the first-party apps you wish not to use and they will be removed from your Home Screen
How to Lock Apps on iPhone with Guided Access
Guided Access, a feature available on iOS 11 and above, is a feature that can be used to restrict usage to one particular application. Only a person who knows the passcode will be able to exit the app when Guided Access is active, effectively keeping people from browsing your other apps while they are using your phone.
Open the Settings app, click on General, then Accessibility, and finally the Guided Access option
Turn on the Guided Access feature to enable it, click on Passcode Settings, then Set Guided Access Passcode. Input the passcode of your choice and save the setting. Alternatively, touch ID or face ID can be used to secure the Guided Access
To activate Guided Access, open any app and press the power button (or Home button if your iPhone still has one) three times. Also, press the power button three times to end the Guided Access mode, input the passcode, Touch ID, or face ID.
How to Lock Apps on iPhone with Third-Party Apps?
While it is possible to block apps on iPhone with third-party apps, there are no official apps that serve this purpose on the App Store. To use a third-party app for this, your iPhone will have to be jailbroken. This is a hack that enables the user to bypass several of Apple's restrictions to gain root access to the operating system. Jailbreaking your iPhone will then give you the freedom to download third-party applications outside of the App Store. This is however not advised as it represents a major breach of the license agreement. Moreso, it leaves the phone vulnerable to security and performance issues, is thus not advised or recommended.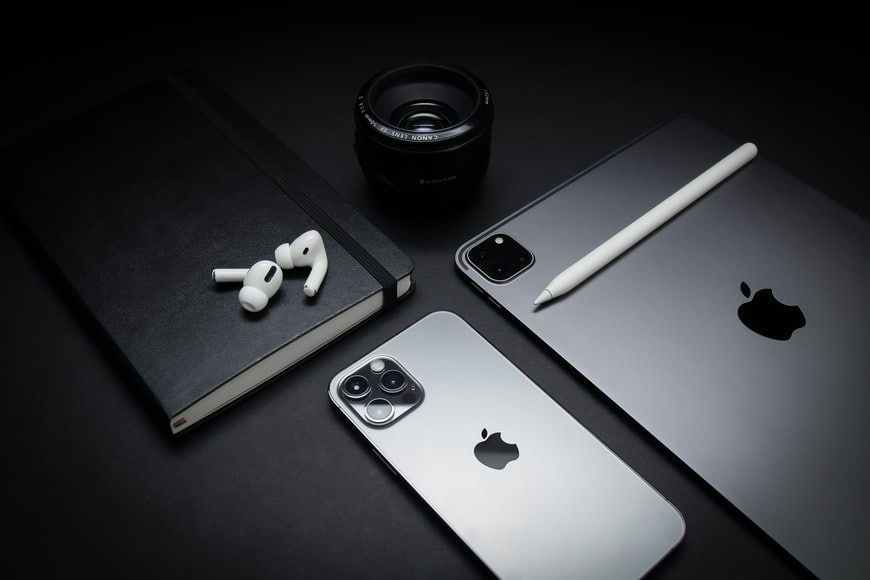 However, for those who choose to go ahead with this step, you can download third-party locking apps like AppLocker, BioProtect, and Locktopus after jailbreaking your iPhone. After download, open the App and follow the instructions to block apps according to your preference.
iOS Built-in Parental Control Vs Parental Control Apps
As a parent, it is normal and smart to place restrictions on your child's iPhone or iPad to be sure they don't stray to some of the more unhealthy parts of the internet. It's important to restrict them from playing games, watching age-appropriate movies and educational sites, for their own safety. This can be achieved using Apple's built-in features or third-party parental control apps.
Parental control can be achieved with built-in features, but first, you will have to set up Family Sharing to connect your kids' devices with yours. You can connect up to 6 children provided they are below the age of 18. After doing this, you can restrict access in various ways using Screen Time as described above. Guided Access can also be used to exert control over phone usage. While this offers the advantage of not requiring any downloads, the features are very limited and may not offer as much control as a parent would like. This can be solved with a third-party application.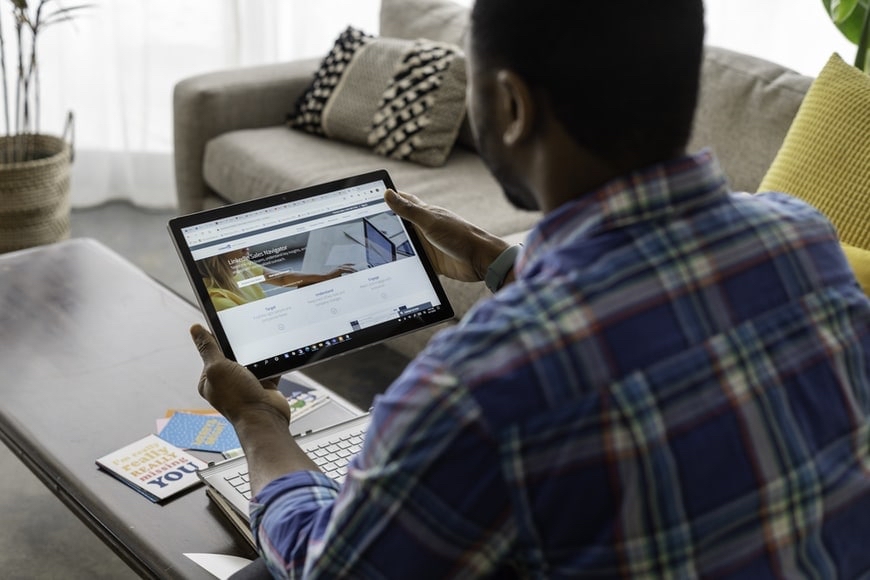 An example of such is uMobix application. It is available for direct download on the App Store and it better allows parents to track the mobile activities of their wards by simply entering the iCloud details onto the app. uMobix features include tracking and restriction of calls and text messages, access social media apps, and monitor their location with the GPS tracker. It also allows parents to monitor deleted call logs, messages, and contacts. Net Nanny, Qustodio, and Bark are other parental control apps available for download on the App Store.
How to Lock Apps on iPhone with Fingerprint
There are a number of apps that allow Touch ID locking, including WhatsApp and Notability. To know if an app supports such, open the app and go to the Settings options. Search through the Privacy or Preferences option for a Touch ID lock, fingerprint lock, or any option similar to this and enable it to lock and unlock the app with your fingerprint.
Despite the absence of traditional methods to lock apps on iPhones and iPads, there are a number of built-in features you can play around with to achieve similar effects, as listed in this article. It's up to you to select the one that best suits you and your purpose for locking the app.
FAQ
How to lock apps on an iPhone with a fingerprint?
Firstly, open the Settings section. Then choose the Touch ID and Passcode. Enter the needed password for the process to continue. For the first time usage follow the instructions on the screen about the fingerprints enrolling.
How to lock apps on an iPhone using Screen Time?
Start from the Settings section. Then go to the Screen Time and turn it to be available. And the last step – tap on the Allowed apps. In order to save setting go back to the home screen.