Netflix is a whole new world.
Apparently, it grants us an entirely new way to consume content. Today you can come home after a busy day at work, arrange pillows and a blanket on the couch in the coziest way, lay down, take a few snacks and enjoy high-quality movies, with zero ads and perfect rating algorithm to recommend something you'll definitely enjoy.
Although we cannot change the way it works, we can contribute to the quality of content that our children stumble across. Any ocean has its islands, and for parents, it's a number one task to make sure their kids "land" on those islands rather than surfing the unknown waters without much sense.
Unlike traditional television, Netflix gives parents a bunch of options to supervise their kids' watching preferences. If you manage their screen time properly, encouraging them to engage in outdoor activities as well, Netflix can become the best tool for adapting some quality screen time that they will definitely benefit from.
Is Netflix good for kids?
Netflix, at its core, is a great and controlled form of entertainment. Given a proper management, it can be a place for kids to learn, entertain, and most importantly, it opens the door to a global perspective.
Many Netflix kids shows can rival the quality of prestige movies and TV series for adults. There are lighthearted cartoons with cute designs for toddlers and preschoolers, delightful sagas with impressive storylines for older kids, heartwarming sitcoms that are appropriate for whole-family viewing, documentaries, brave-encouraging, inspiring shows for teens — a whole lot of content that can contribute to your child's development.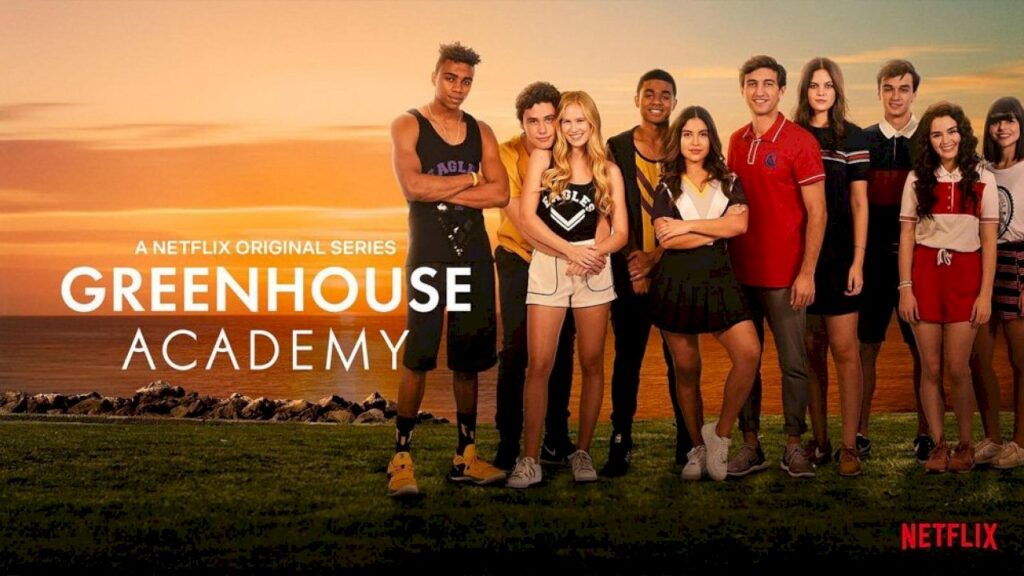 How to set parental controls on Netflix
On Netflix, different profiles can be set up based on age. Each profile has a different pin, and you, as the creator, can lock or unlock profiles in your account.
To create a profile for your child:
Tap "Add profile"
Type in the name of your child, checkmark the box "Kid" on the right, click on "continue"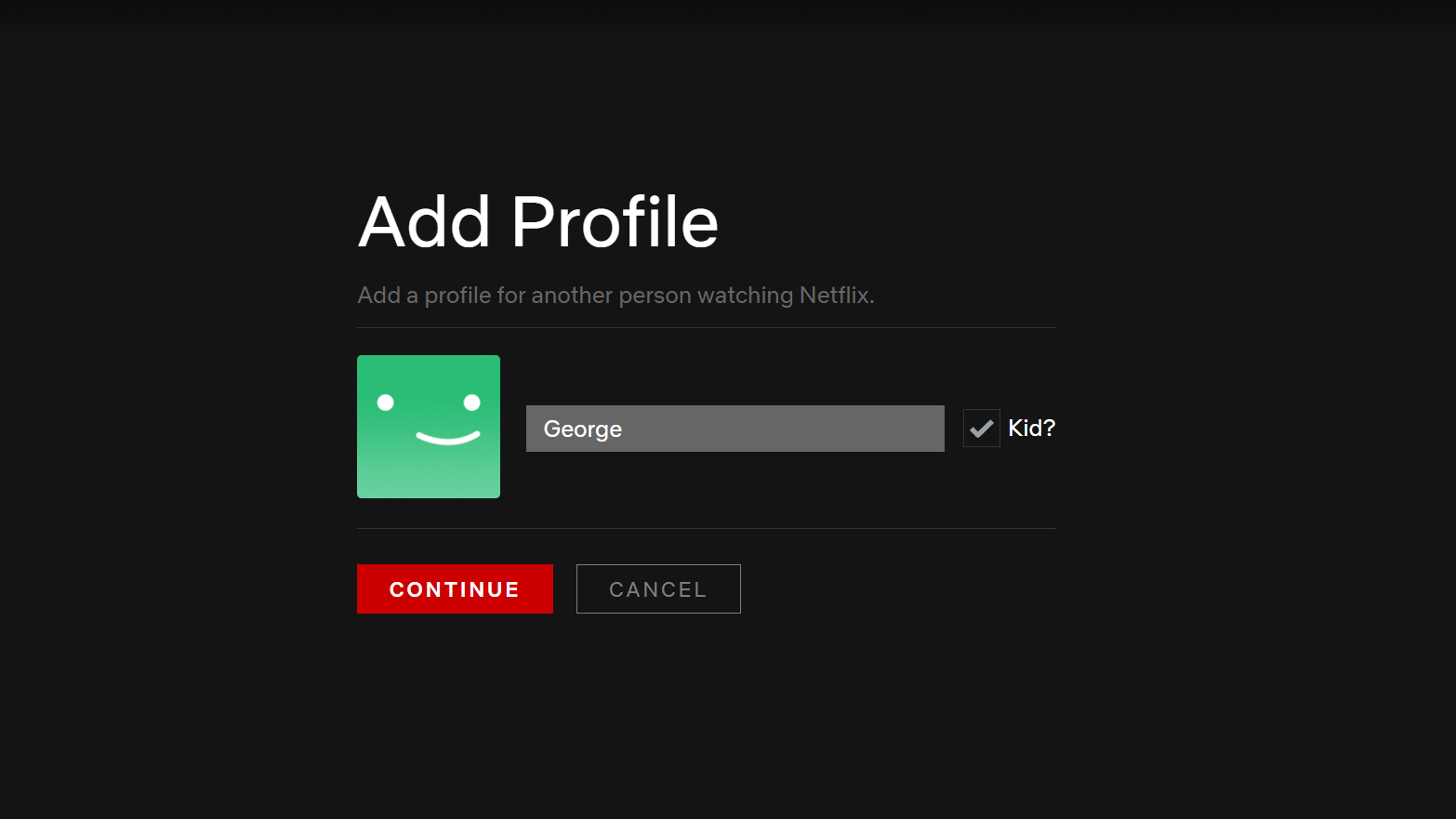 Now you can customize the created profile.
Click on "edit profile" in the profile overview
Choose language
Select your child's age
If your child is older than 7 y.o., click on "Edit" below maturity settings, enter your account password in the provided field. Tap "Continue"
Enter show or movie name that you don't want to show up for your kid
Save your changes.
The default kids Netflix profile will show titles rated 7+ and below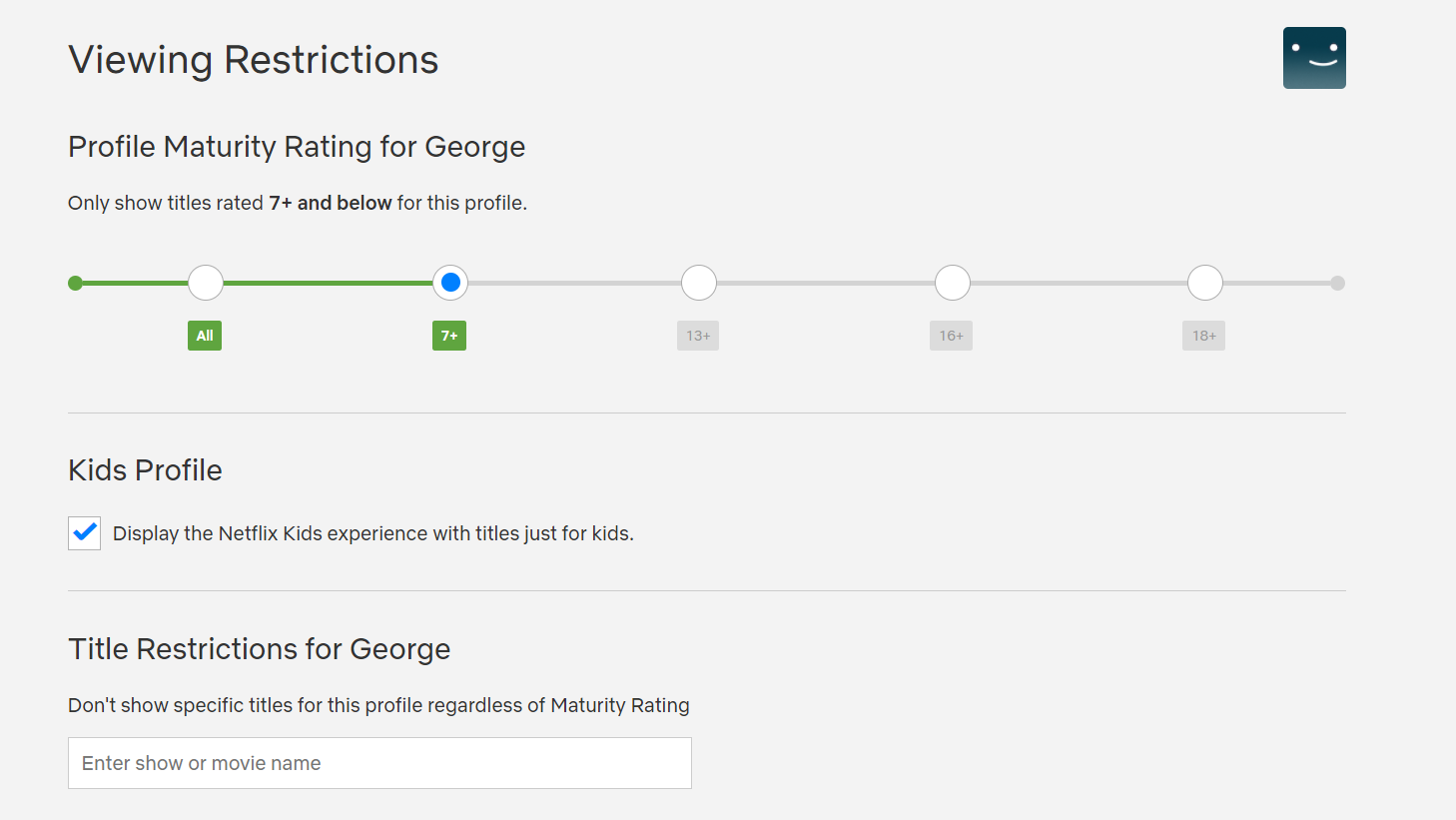 How to turn off parental controls on Netflix
It's unethical for kids to turn off Netflix parental controls. However, if you've clicked "remember me", then your account id and password will be filled up automatically, and your kid will be able to adjust settings as they wish.
If you want to remove Netflix Parental controls:
Go to your main profile
Select "Account"
Scroll down to all profiles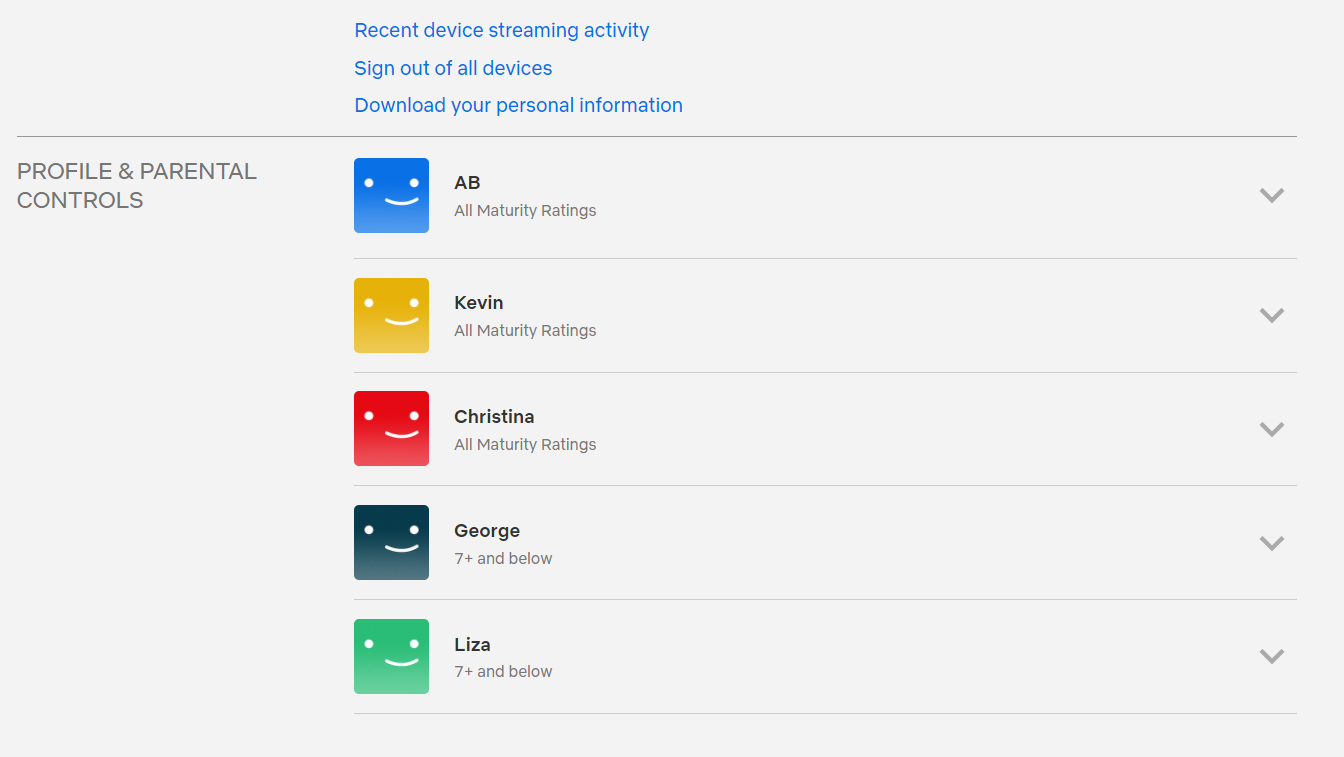 Chose the one that belongs to the kid and tap the down arrow next to it
The menu opens up and you click on the "change" button next to the "viewing restrictions"
Provide the password for your account
Choose among the options. If you want to turn off parental control completely, select the farthest option to the right.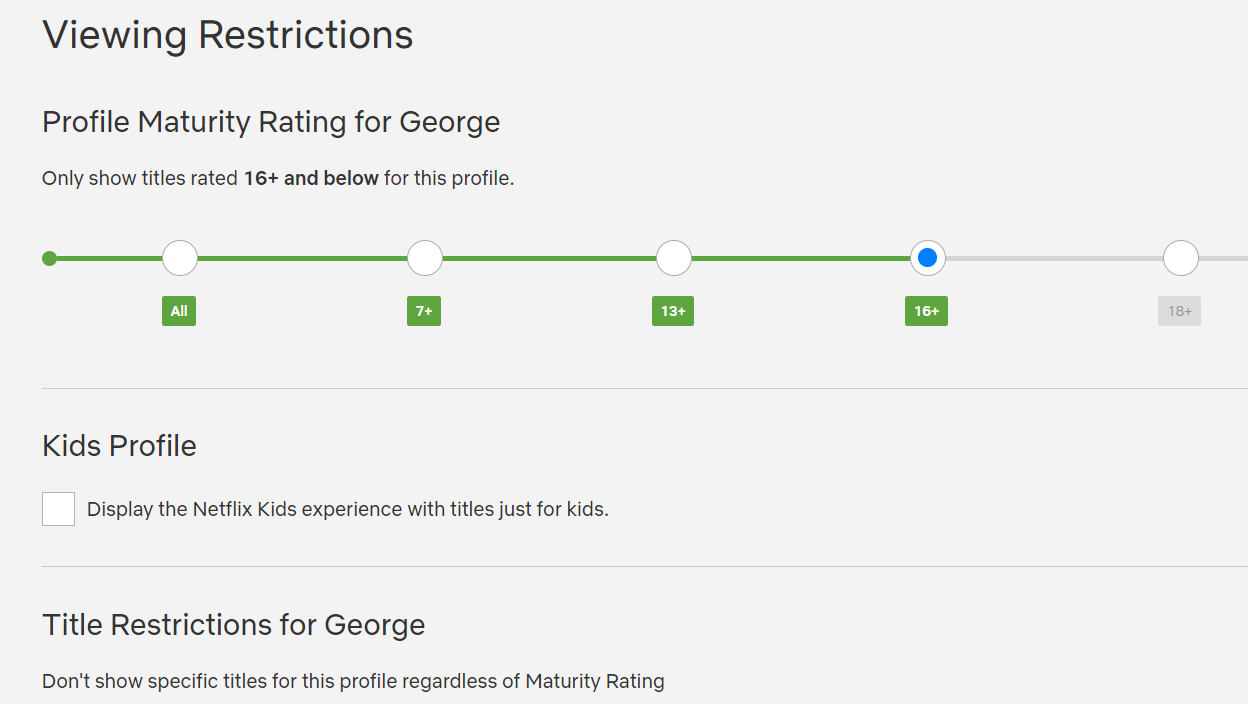 How to Set a Passcode for a Netflix Profile
If you want to lock your Netflix profile with password:
Go to your account
Choose the account that you want to enable the passcode for
Click on the down arrow next to the profile you've chosen
Tap" Change" next to the "Profile Lock"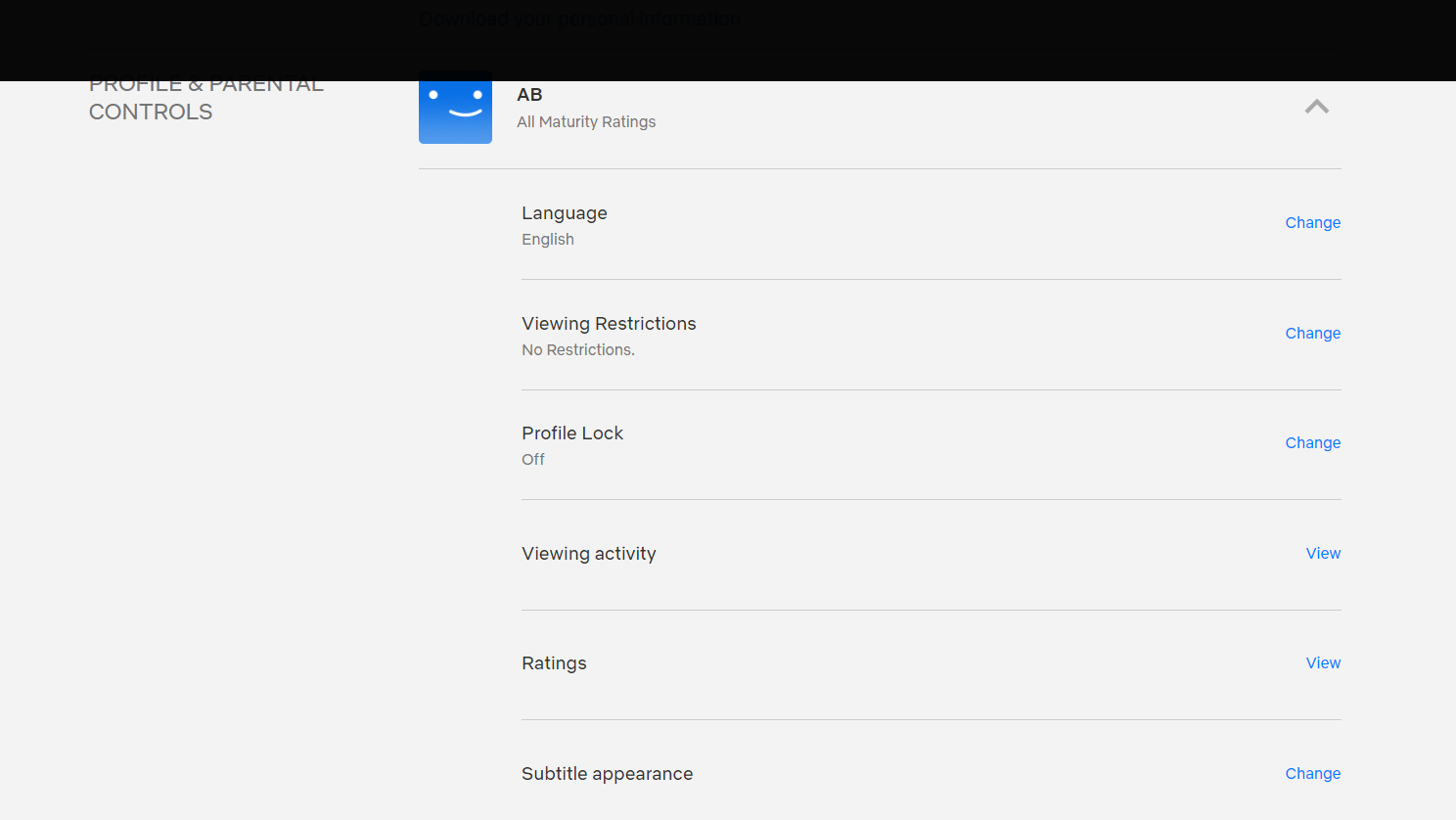 Enter your Netflix account password once
Click "Continue"
Checkbox "Require a PIN to access the profile"
Set the PIN-code
Click on "Save"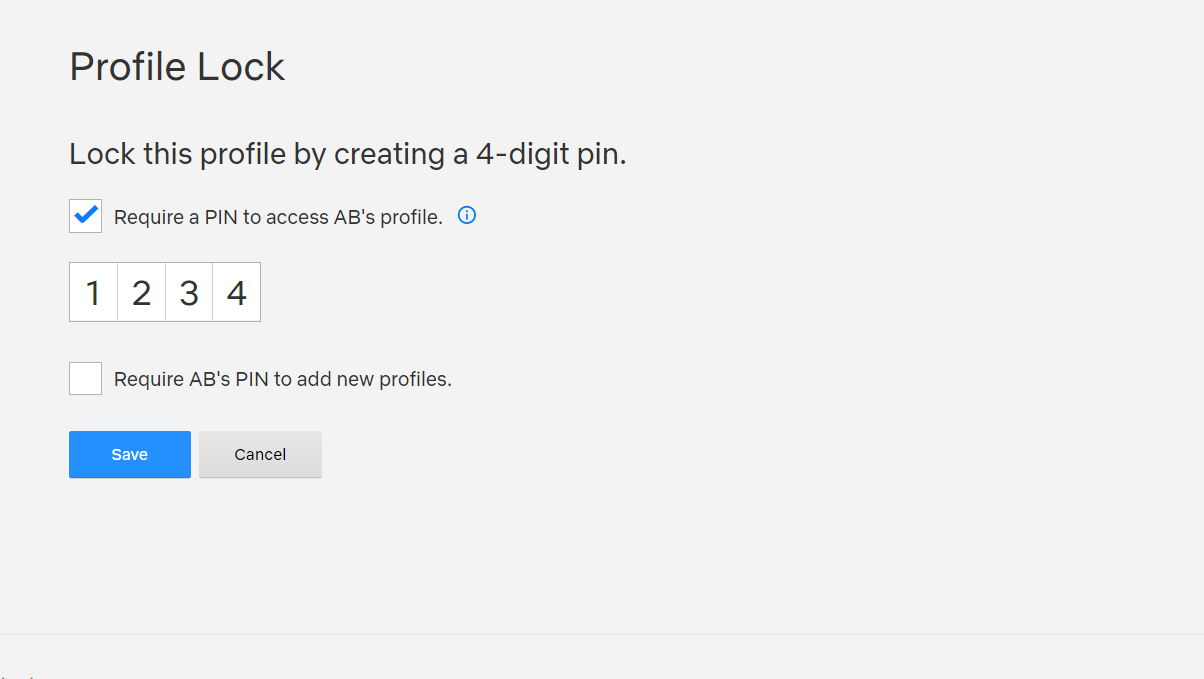 How To Filter Netflix Kids Shows By Title And Age
On Netflix, there is a mode only-for-kids and the all-access. For the kids profile, you cannot specify what rating you want your kid to see, it will be 7 and below by default. But you can type in the name of the movie that you'd like not to appear for your kids.
If you want your kids to be able to watch movies designed for the older age, you should turn off the parental control restrictions for their profile as instructed above in this article.
How to Restrict Certain Shows and Movies on Netflix
Netflix allows you to block specific movies. For doing this:
Go to your account
Scroll down to all profiles
Select the profile of your child
Tap the down arrow next to it
The menu opens up and you click on the "change" button next to the "viewing restrictions"
Type in your password
Go down to "Title Restrictions"
Type in the names of the movies you don't want to show up for this profile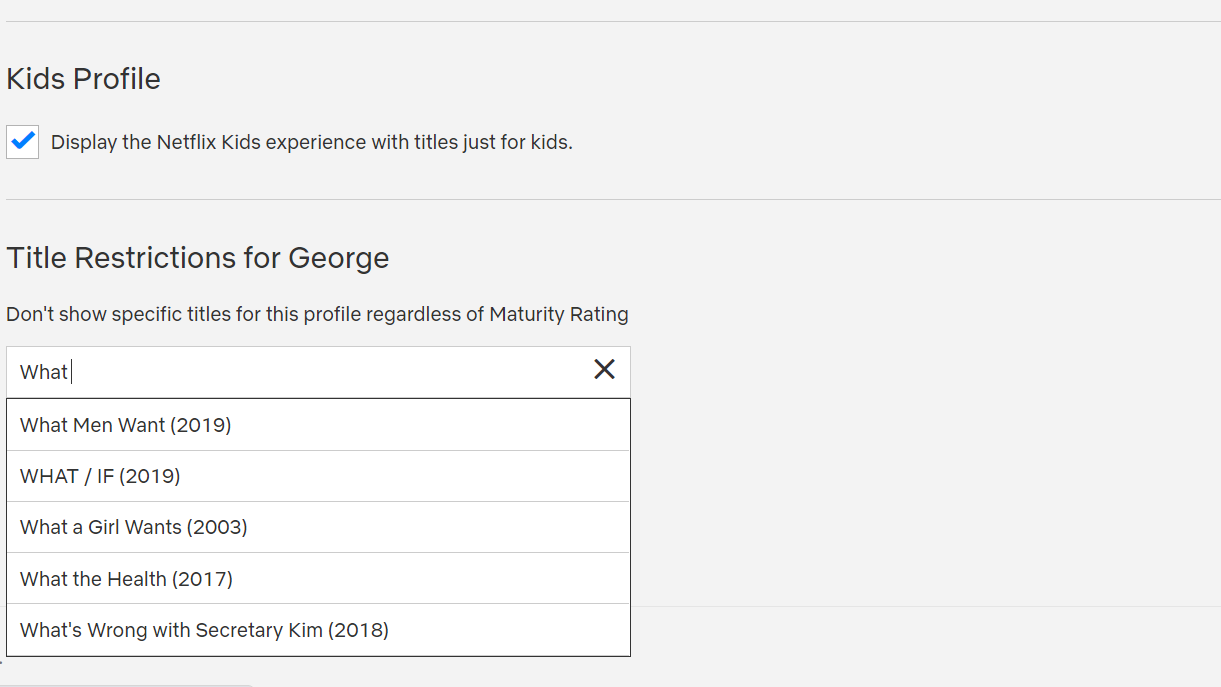 New Netflix parental controls
Last year Netflix rolled out a bunch of new Parental Control features to control your child's Netflix usage. Some of them include PIN-protect individual profiles so your child cannot log in to it, filtering out titles, and track watching history, disable autoplay of episodes for kids profiles.
These measures are designed to double-sure your kids won't bypass restrictions.
Netflix viewing history
To monitor your kid's viewing history:
Go to your account
Scroll down to all profiles
Tap the drop-down
Select "Viewing activity"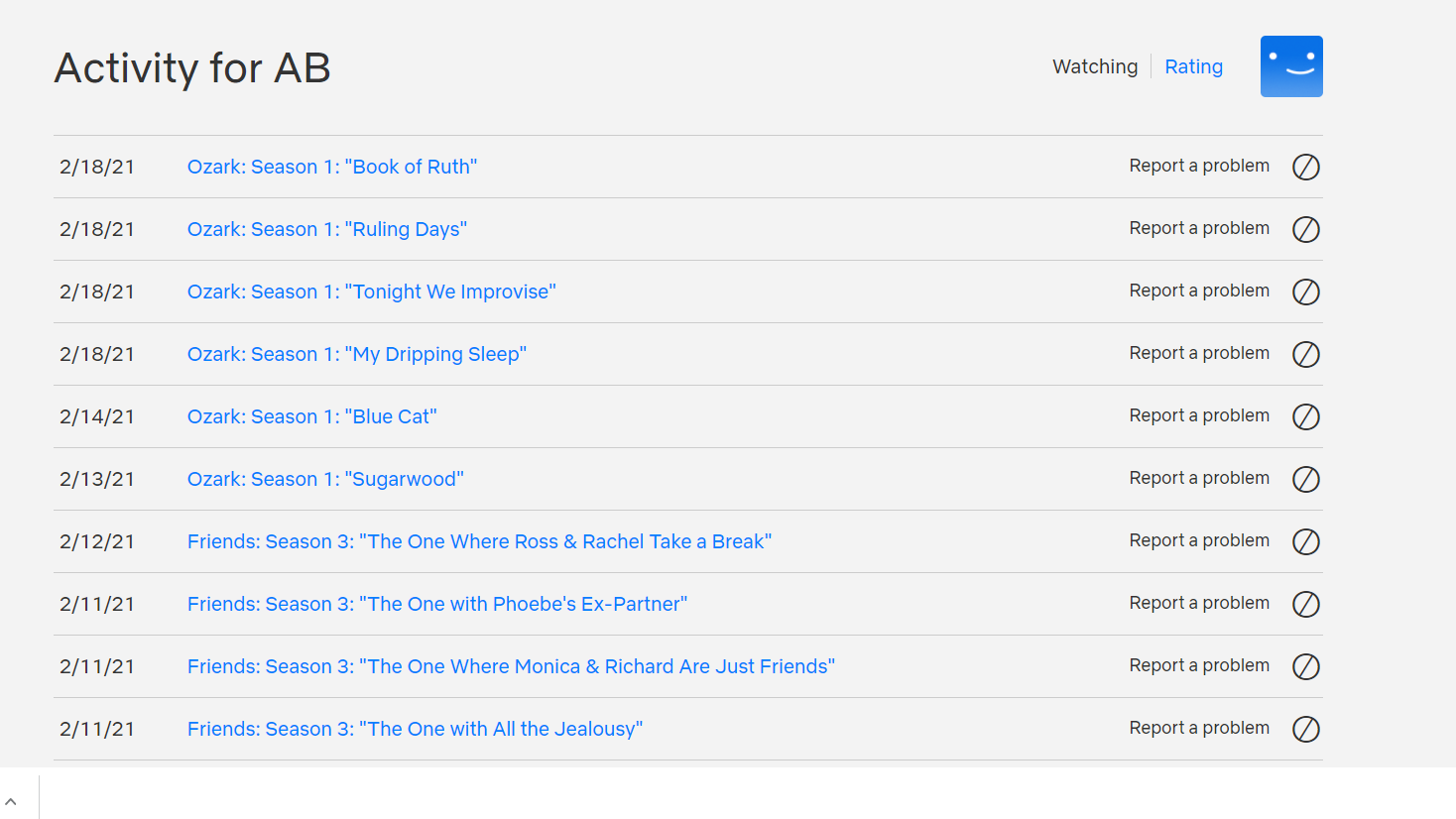 Does Your Kid Spend Too Much Time On Netflix?
So, how much Netflix Screen Time is too much?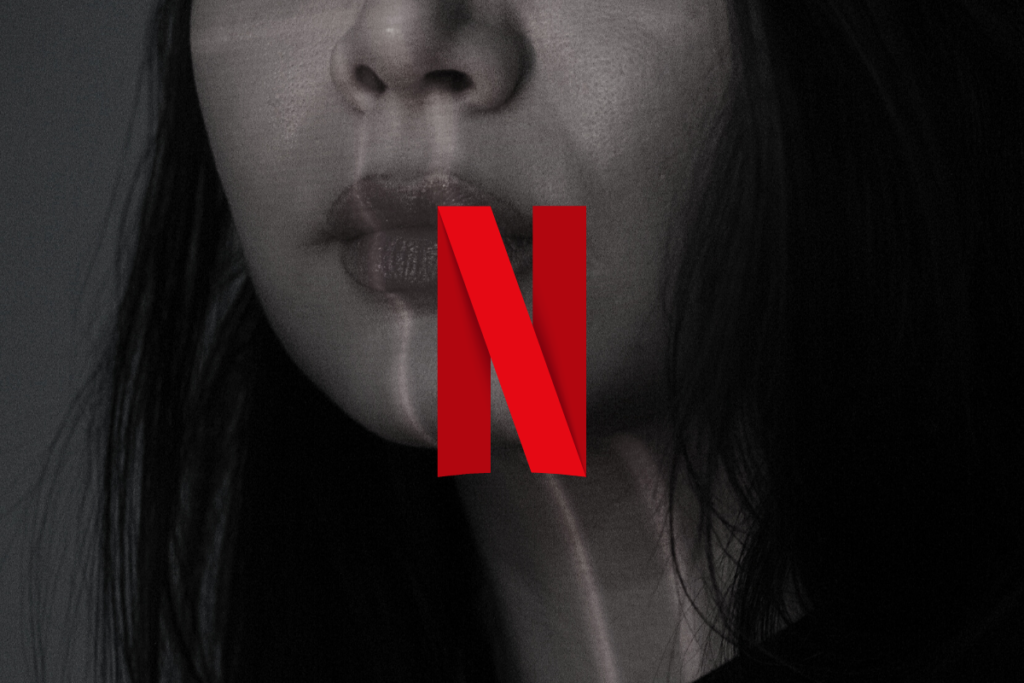 Watching Netflix refers to passive content consumption. When setting limits, try to adhere to the following proportions:
Passive content consumption — up to 1,5 hours a day
Interactive consumption (playing games and surfing Internet) — up to 2 hours a day
Communication (social media and chats) — up to 1,5 hours a day
Content creation (using technologies to make art) — up to 2,5 hours a day
Consider your kids' age, development, and family dynamics when setting the schedule for their screen time. Don't opt for making anything drastic with their Screen time: instead, encourage them to engage in activities that may help them to learn and improve creativity. As to the streaming services, try your best to make it a prime-time TV for the whole family. Some of the Netflix shows are there to help you diverse the time spent together: some cartoons will introduce them to good music, some will help them to learn new words, and others will introduce the new perspective and develop critical thinking.