Nintendo Switch is a console that is easily transformed from a home-based to a portable one. It is easy to use wherever you go. But no matter how confident you are in your kid's activities while gaming, they can always find access to mature unwanted content. Nintendo Switch parental controls is designed to help parents limit access or purchases while using the console. These features are available with just one click on your smartphone from a free parental controls app provided by Nintendo.
Can you lock a game on switch?
If you plan to implement any restrictions for your kids while playing the console, the first thing to do is to set up parental controls. Nintendo allows you to set customized restrictions as well as pre-setted ones. For your choice, you can use one of three:
Teen: Software rated for ages 17+
Pre-teen: Software rated for ages 13+
Child: Software rated for ages 8+
Instead, you can set all restrictions manually by following the steps on the system interface. Once you set your child's age and mention an appropriate software rating organization, the list of games available for your child will be already preset. Just in case you want to let your kid play a specific game that falls under the restricted list, you can "whitelist" this game. So this feature allows you to customize the list of games your kids can play even after setting the age limits. Besides, it's worth mentioning that you can even lock the app on your smartphone in the latest app version. In order to get inside, it will require your Touch ID or Face ID.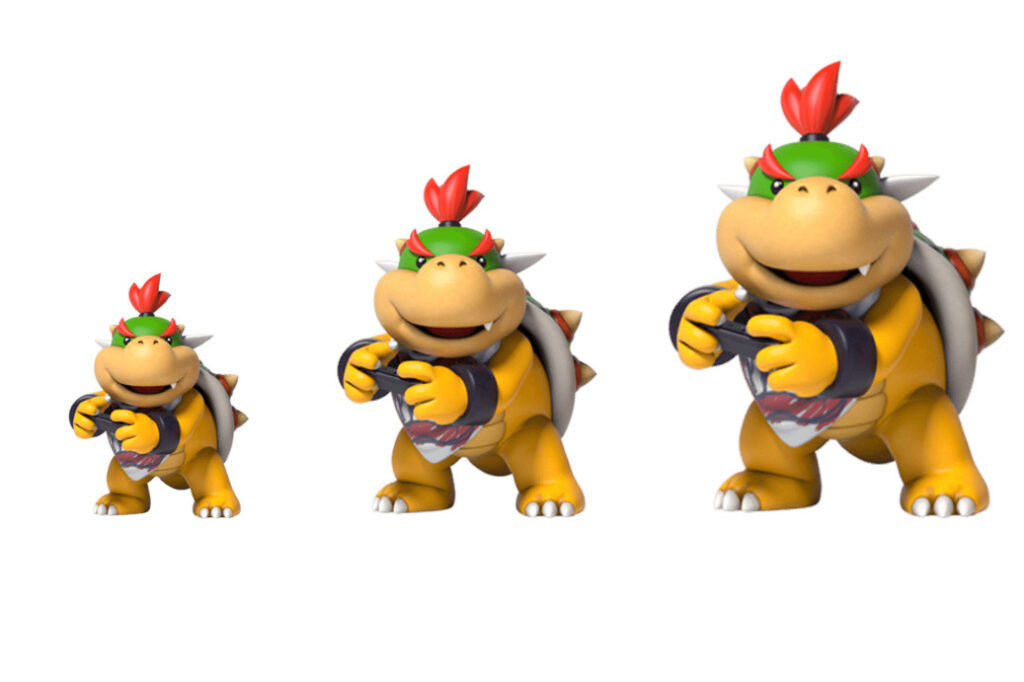 How do you change the age restriction on a switch?
Nintendo switch parental controls settings are flexible enough. They allow you to adjust all restrictions based on your current preferences. It might happen that you would like to give your child more freedom in terms of what they play. All these restrictions are easy to adjust. Even though you cannot change your child's subaccount's birth date, you can still modify the restriction level ( out of 3 presets) or Software rating organization. Moreover, you can always talk to your kid and agree about which games can be added to the whitelist. With Nintendo parental controls, it is pretty easy to modify all the restrictions, especially if you are using an app on your smart device.
How do you turn off restrictions on Nintendo switch?
You may want to delete parental controls restrictions on your whole device. As a guardian account holder, it is very easy to turn off all the restrictions on your console. You need to make sure you know the PIN code to access parent control settings. To turn off restrictions, go to Settings→ Change settings→ Delete after you enter your PIN. However, if you are a child account holder, you cannot change parental control settings without accessing the guardian account.
How do you bypass parental controls on a switch?
There are two methods for bypassing or resetting parental controls on your Nintendo Switch. The first and the best option is to know the PIN you created while setting up your switch for the first time. This PIN is required for accessing parental controls features.
If the first option doesn't work for you, there is a second one. You can contact the Nintendo Support team and request a Master Key. Once you have this Master Key, you will be enabled to bypass or reset parental controls PIN code. This option is mostly used in case you forget the PIN code.
How do I find my Nintendo parental controls PIN?
You should bear in mind that the PIN code you set during the creation of your switch account is important. But sometimes you can forget it. The best way to keep in charge of your account no matter what happens is to install the Nintendo Switch Parental Controls app for smart devices. To check your PIN code, you can follow a few easy steps. You go inside the app and go directly to console settings. Select the "PIN" option, and under the current PIN, you will have a chance to see the code. Bear in mind that this can be done only by accessing this section from the Parent account.
What do I do if I forgot my parental controls password on my Nintendo switch?
Nobody is secured from forgetting a PIN code. But in case it happens there are few options what to do. First, it depends if you are the owner of the guardian account or no. If yes, most likely, you have access to the app that is synced with the console. It is very easy to refresh your memory of the Pincode by checking it in the settings through the app. If it's not the case and you don't have access to the app, it gets a bit more complicated. After entering the PIN incorrectly a few times, you will find the "Forgot PIN" option. There you will need to write down your inquiry number. You will need this number to be able to reset your PIN. But it all is pretty easy in case you have a Nintendo account linked to your console. This enables you to request a Master key through the Nintendo support team.
Parental controls appeared not out of thin air. When you have children, you want to make sure they grow up in a safe and healthy environment. Since for kids it's sometimes hard to identify any danger in the digital world, here is why various parental controls apps appear. Nintendo switch parental controls app is a great tool to prevent your kids from potential harm caused by a seemingly innocent console. Being a caring parent, you mostly worry about your kid's digital and online life. uMobix offers a perfect solution for parents who want to make their kids' digital and online lives as safe as possible.
FAQ
Can you put a time limit on a Nintendo switch?
Using Nintendo parental controls app, you can set the amount of time spent playing and set a "go to bed" time, which will restrict the use of the console after certain hours. Once the time limit is reached, the console will be sending notifications, and if exceeded, you will be notified by the app.
How to block YouTube on Nintendo Switch?
You cannot block YouTube completely, but there are ways to restrict access to it. The first is to set restrictions through the YouTube app on your Nintendo switch. By turning on restricted mode, the console will block the most mature content. The second way is to configure parental controls settings. Youtube cannot be limited alone, but you can always limit the time spent using a Nintendo switch.
What parents need to know about Nintendo switch?
Even though Nintendo Switch does not obtain spectacular technical specifications, it is extremely easy to use and set up. Parents can always have parental controls settings available in their pocket by using the app. Being the most age-inclusive console on the market, Nintendo Switch is a perfect console for kids of all ages.