Like every social media platform, OnlyFans became one of the most popular social media platforms among users during the 2020 lockdown. With all the controversial headlines it has created, one of the most asked questions among parents regarding the platform is: What is OnlyFans used for? But first, what is OnlyFans?
What Is OnlyFans?
OnlyFans is a subscription-based social media platform that allows creators to share exclusive content with their fans for a fee. While physical fitness experts and musicians use it, it's primarily known for hosting adult content.
As of August 2021, the website had 2 million content creators and 130 million users. However, OnlyFans has been criticized for not doing enough to prevent child sexual abuse material from circulating on the OnlyFans website. In October 2021, the company announced it would no longer allow sexually explicit material but reversed its decision six days later due to backlash.
How Does OnlyFans Work?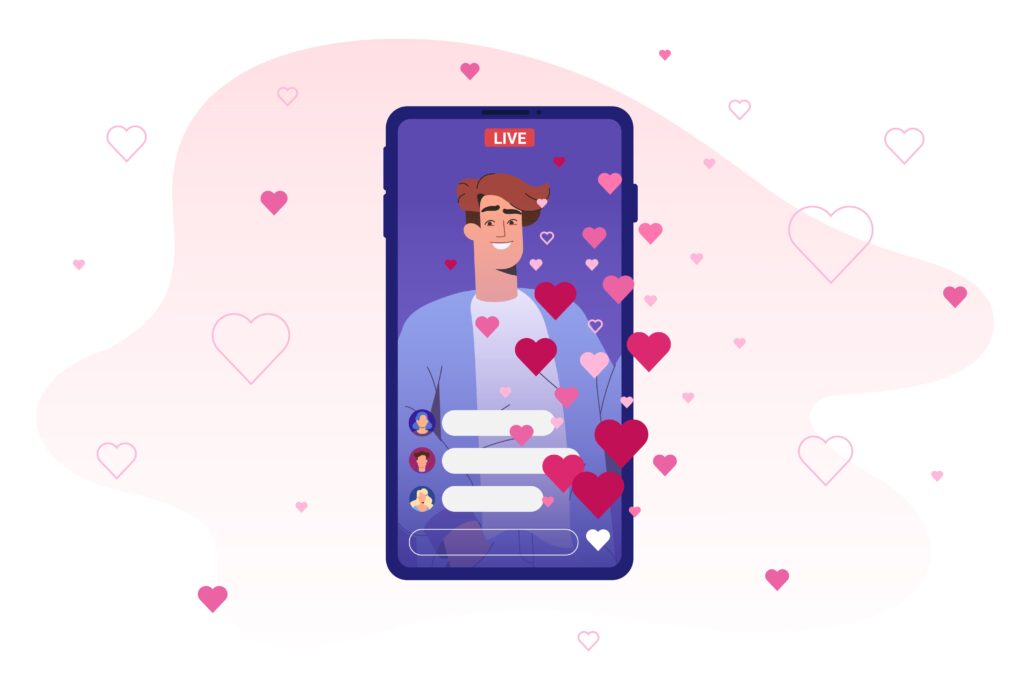 In a broader sense, the major purpose of OnlyFans is not just to connect content creators to their followers; it is also a market front. On the platform, creators can set their own subscription fees and offer one-time tips or pay-per-view content.
Therefore, fans can subscribe to their favorite creators and receive access to exclusive OnlyFans content, such as photos and videos. The subscription also comes with benefits for the platform providers. OnlyFans takes a 20% cut of the creator's earnings. The OnlyFans web is designed to allow creators to withdraw their earnings once a month.
Who Can Use OnlyFans?
Influencers in industries like fitness, music, and cooking also use the platform to monetize their content and engage with their fans. However, it comes with some limitations. OnlyFans is available only to users over the age of 18. These users must agree with the platform's terms of service.
Why Is OnlyFans Dangerous?
It is important to mention that OnlyFans danger is highly defined by who uses the platform. Like other platforms, online privacy should be a top priority when using the platform. Over the years, users have fallen prey to promoter scams, copyright infringement, identity theft, and stalking.
Sexual Content on OnlyFans
OnlyFans has gained popularity due to its allowance of adult content, particularly sexual content. This has made it a platform of choice for content creators in the adult entertainment industry and individuals looking to monetize their explicit content.
While OnlyFans is not solely focused on sexual content, it remains one of its most prominent and lucrative categories. Content creators and fans are flooding the platform because it has no restrictions on pornography and explicit content. Sadly, it is now a hub for child sex abuse material.
No Built-In Parental Controls
OnlyFans does not have built-in parental controls. This has made it a cause of concern for many parents. Due to its lack of parental controls, it is difficult to restrict access to explicit content on the platform.
Parents are worried their children might stumble upon sexual content while browsing the internet. How do you stop your kids from the dangers of explicit content on OnlyFans? This has pushed a lot of parents to use third-party parental controls.
Digital Harassment
Digital harassment is one of the challenges some OnlyFans creators have to deal with. The most troubling thing is that it has no particular pattern or form. It might come in the form of messages and comments to outright threats and blackmail.
Even though OnlyFans web allows you to report content or file a complaint, the incident's trauma might have a lasting effect on the harassed user.
No Regulation
Unlike traditional social media platforms or adult content sites, OnlyFans is not subject to the same level of oversight. This means there is a risk of illegal activity going unnoticed or unpunished, such as sending nudes, celebrity porn, etc.
Additionally, there is no guarantee that content creators are who they say they are or that they are following any ethical standards.
What Content Will You Find on OnlyFans?
We simply can't ignore the fact that OnlyFans is primarily known for its adult content. However, there is actually a wide variety of other content available on the platform. Many creators use OnlyFans to share their skills and expertise with their fans.
You can also find artists and musicians sharing their work and educators offering courses and workshops. Additionally, some creators use OnlyFans to share more personal insights into their lives, providing a behind-the-scenes look at their daily routines or sharing their thoughts on current events. Therefore, OnlyFans can also offer a diverse range of content that can be both entertaining and informative.
How to Monitor Your Kid's OnlyFans Activity?
Kids are continuing to find new ways to use platforms like OnlyFans without a parent knowing about such activities. This has made proper parenting a more expensive and difficult task. Monitoring your kid's activity on OnlyFans can be a challenging task. However, parental control apps like uMobix can help you keep track of their activity on the platform.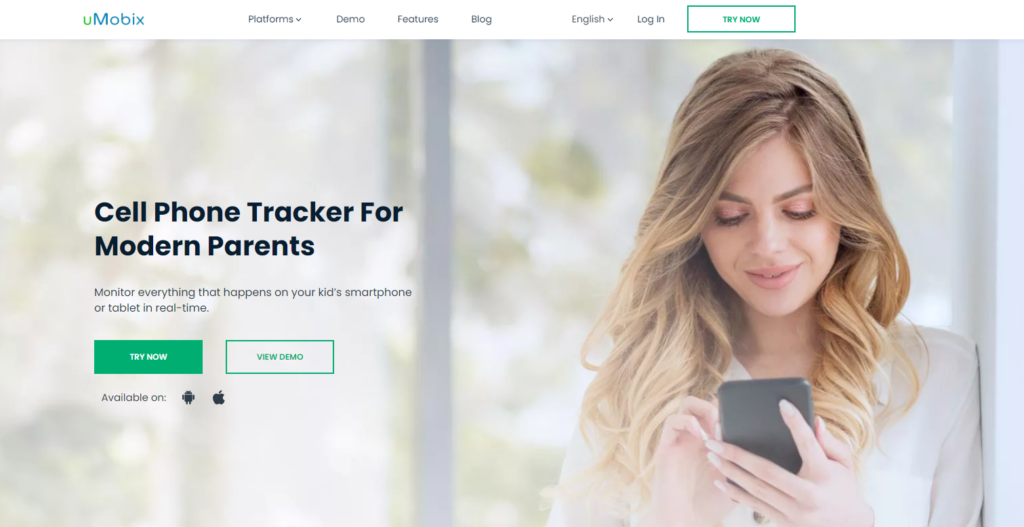 With a comprehensive parental control app, you will be offered various features to help you monitor your kid's device activity. A good parental control application allows you to monitor their social media activity, such as their interactions on OnlyFans.
To use a parental control app, you need to:
Simply install the app on your child's device.
Create an account and log in to the app.
Set up the app and configure the settings to suit your preferences.
Monitor your child's OnlyFans activity from your remote dashboard.
The best part about these apps is that they don't require you to provide the kid's personal only fans info. After installing the app, you can monitor your child's OnlyFans activity, including the content they access and their interactions with other users. The app also offers other features like GPS tracking, call and message monitoring, and screen time management.
3 Extra Tips for Parents to Keep Kids Safe on OnlyFans
Help your children make informed decisions and develop healthy digital habits by implementing some effective strategies. Keep your kids safe on OnlyFans internet with these extra tips: regular conversations about online safety, open talk about OnlyFans risks, and scheduled screen time usage.
Talk to Your Children Regularly
As a parent, having regular conversations with your kids about online safety is important, including the potential risks associated with using social media platforms like OnlyFans. This can be done by creating an open and non-judgmental environment where your children can feel comfortable discussing their experiences and concerns.
Have an Open Talk about OnlyFans Safety
You should discuss the importance of keeping personal information private and not sharing explicit content with others. Teach them about OnlyFans meaning and low protective standards. You should also encourage your children to come to you if they ever feel uncomfortable or threatened while using the platform.
Schedule Screen Time Usage
It's important to set limits on how much time your child spends on the platform and enforce these limits. By setting clear boundaries, you can help your child develop healthy digital habits and avoid excessive exposure to explicit content. This can be achieved by using an online parental lock or a reliable phone tracker.
FAQ
Is OnlyFans app safe?
The lack of regulation and exposure to explicit content on OnlyFans can make it unsafe for some users. The app has been criticized for not doing enough to monitor and remove illegal or non-consensual content. Additionally, the lack of an age verification process can make it easy for predators to use it as a grooming ground for inappropriate activities.
Can you be anonymous on OnlyFans?
Yes, OnlyFans allows users to remain anonymous if they choose. Creators can use fake names instead of their real names. They can also choose to hide their location and other personal information from their followers.
What is OnlyFans' minimum age limit?
OnlyFans' minimum age limit is 18 years old. Users must provide a government-issued ID to verify their age during the registration process. The platform strictly enforces this policy to prevent minors from accessing explicit content and to comply with legal regulations.
Is OnlyFans free to set up?
It's free to set up an account on OnlyFans, but creators are required to pay a percentage of their earnings to the platform. OnlyFans takes 20% of the revenue earned from each subscription and additional fees for other services, such as pay-per-view messages.
Why would teens want an OnlyFans account?
Some teens may be attracted to the app's social media-like features and the opportunity to connect more closely with their favorite celebrities. Since it is a platform known for its "broadcast live" feature, it is a way for kids to feel close to their favorite influencers.
What are the consequences if kids become creators on OnlyFans?
OnlyFans strictly prohibits minors from using the platform as creators or subscribers. If underage users are found to have created an account with fake IDs, their account will be terminated, and the funds earned will be forfeited. Additionally, they could potentially face legal consequences for violating the app's terms of service.