You need to protect your kids from inappropriate information on the internet. Therefore, setting up parental controls for Windows 10 on your PC will go a long way to making it safe for your kids to utilize. Windows 10 parental controls have some shortcomings, meaning it doesn't offer complete protection for your child's system and only offers relatively little protection compared to some third-party apps. In this article, we will walk you through the necessary steps involved in setting up parental controls on Windows. Before we get started, below are some limitations of Windows 10 parental controls:
It only features ON and OFF as the block control option meaning it can over block for older children and under block for younger kids when you turn it off.
The filtering options on Microsoft Windows 10 do not support popular browsers like Chrome and Firefox and are only accessible on the Microsoft browser.
The settings might impair your child's ability to use apps for their daily activities.
Just like most personalized software programming, Windows 10 parental controls are restricted to only Microsoft devices and do not offer controls on other devices that your family utilizes.
Getting Started with Windows 10 Parental Controls
Starting your kids up with Windows 10 parental controls is seamless and provides you with the right (if somewhat limited) tools to control your child's activities on the internet. This can be achieved by filtering web content, media, and other inappropriate applications. Some of its functions are as follows:
Helps in restricting the accessibility of sites on Internet Explorer and Edge to sites that offer appropriate content.
Helps in eliminating mature content from results on search engines.
You can also set up age restrictions for apps, media, and other device-enabled software obtained from app stores on Windows.
You can also successfully manage the allocated screen time for your kids by restricting them to a specified number of hours.
Despite its limitation on web filtering and control Microsoft uses, the advantage of Windows 10 parental controls applies across various devices. When your child has exhausted the time limit on a device (let's say a PC, for example), The child cannot switch to a Tab to continue browsing as long as it is the same account logged on.
Setting Up Your Child's Account on Windows 10
Setting up your child's account on Windows 10 is as easy as possible; all you need is internet access. You can create an individual account on your Windows for your child, indicating that the person being added is your child under your supervision. You can then set up the requisite content and usage restrictions using your Microsoft Family. Below are the necessary things you need to complete the process:
Internet connection.
An existing Microsoft account for the parent.
A separate account for each child who will use the device.
Creation of administrator privileges on the tablet or desktop running on Windows 10.
Finally, you will need access to your child's email account, or you can create one specifically for this purpose. Then you can proceed to set parental controls on Windows 10.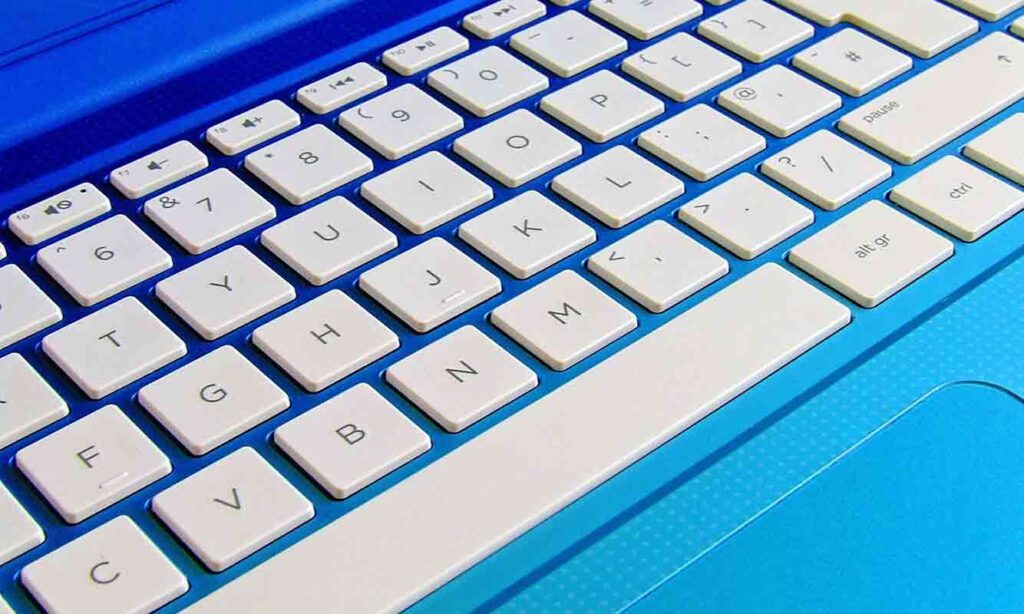 Managing Parental Controls for Windows 10
Setting parental controls on Windows 10 will enable you to monitor your child's activities once you are directed to the Microsoft Family. To access this, click on the "Manage Family Settings Online" option to view the features entirely. You can then proceed to turn on each feature you intend to activate.
You can then select the "Activity" option to track the account's activity being monitored. You may then turn on additional restrictions on all aspects you want to control, such as web, screen time, and apps. You can also manage these features and modify them accordingly. The Family website on Microsoft offers you information on all of these features.
Accessing Parental Control Settings
Once you have successfully set up your child on Microsoft with an account, you are required to confirm that you are an adult responsible for the child. Then you need to set up and apply these controls for your Windows 10 devices. Below is the process to achieve this:
Go to the "Accounts" menu on the settings dropdown.
Then proceed to the "Family and Other People" tab, where you will see the account of your child.
Click on the option to "Manage Family Settings Online," which will take you to the webpage for Microsoft Family control once accessed with your browser.
You will see a page that offers various options which indicate whether your child's account was appropriately set up. It will feature each child you are responsible for.
There are options on the menu dropdown that allows you to monitor the activity of each child effectively and also set up parental control limits. The most critical areas you need to monitor for your child are as follows:
Web browsing
Apps
Games and media
Screen time
Blocking Mature or Inappropriate Web Content
Windows is set to block content from sites that contain inappropriate information. It will block search results and also help you filter the contents from these potentially dangerous websites. Despite this block feature, it is important to note that there are several shortcomings related to the safety of your child on the internet. Notable among the challenges faced is that it only blocks contents from already blacklisted websites – meaning any site not on the block list will be accessible by your child.
Sites with user-generated content, like most social media platforms, are also not appropriately screened, rendering the otherwise "safe site" not so safe.
Moreso, just as earlier stated, Microsoft controls only work on Internet Explorer and Microsoft Edge, which rank low in terms of popular browsers.
Selecting Appropriate Applications, Games, and Media
The default settings on Microsoft prevent children from downloading adult apps or movies from the App Store and the internet. With the use of Windows 10 parental controls, you can easily modify the content available on Xbox and Windows by specifying your child's age, which the block setting picks up and prevents your child from accessing content deemed inappropriate for their age range.
Setting Screen Time Limits and Schedules
You do not want your child to spend all of their time on a computer; therefore, you must schedule time limits for them. This is not only to ensure that they have time for other things, including reading; you also need it to protect the health of your child. For each day, you have varying options for setting up screen time limits for your kids.
You can set a time limit with an increment allowed of half an hour each day with no limit on the total number of hours allowed for your child.
You may also leave the default schedule of 7 am to 10 pm each day or set a custom schedule.
Once your child has exhausted the allocated screen time and requires more time to complete an assignment or something else, they may request more time which you can either accept or reject via email.
Parental Control Software for Windows 10 – Third-Party Software uMobix
Having identified the possible limitations of Microsoft Parental controls, it is not advisable to rely on them for your child's protection entirely. Thus, you will be taking the right step by engaging a third-party app like uMobix for the protection of your child from nefarious content on the internet. It offers you the phone tracking app option with which you can effectively track your kid's online activity.
Features of uMobix
Below are the features that uMobix incorporates that make it a better bet to keep your kids safe:
Browser Monitoring
This is one of the impressive features of uMobix and why you should install it on your system to monitor your child's activities properly. Once you set up a backup uMobix parental control app, you can effectively monitor the browser activities of your child on the device you have set up on the app.
Access to Social Media Applications
Having uMobix installed on your PC will help you track your child's activities on social media apps. This is particularly important as the user-generated content site needs to be effectively monitored to limit the risk of undue exposure to damaging sites and enable you to initiate the block action for those sites.
Access to Contact Lists
You can trust uMobix to grant you access to the contacts on your kid's device. With this, you can track their frequent callers and monitor their relationships.
Conclusion
The importance of setting up parental controls to monitor your kids' activities on a computer cannot be overemphasized. The internet is a jumble of different information nowadays with many inappropriate contents pulverizing the net. Therefore, with the Microsoft parental control setting, you will control the contents your kids are exposed to, making it easier to protect them from damaging content for as long as possible. Sometimes, relying on default parental control settings might not offer total control; hence you might need third-party software to protect your child from inappropriate content effectively.
FAQ
What is Microsoft Family?
Windows 10 has the most up-to-date version of the Microsoft Family account, also referred to as Microsoft Family safety. It helps enhance the safety of your family. It features various options like parental controls, family planning tools, a calendar, and location tracking, among other features that help protect your family.
Can Microsoft accounts be used for more than one family?
No! A child's account on Microsoft can only be programmed on a single-family account. This is because it renders limitations for blended families as they cannot all have control over the kid's activities.
Is Windows parental control software free?
The Microsoft safety family software is free and can be downloaded from Microsoft's official website. It allows you to monitor your kid's search activities on the web and set time limits, among other features.