Text Messages
Read sent and received text messages.

Explore a social circle of target users.

View text messages online.

Retrieve deleted SMS and contacts.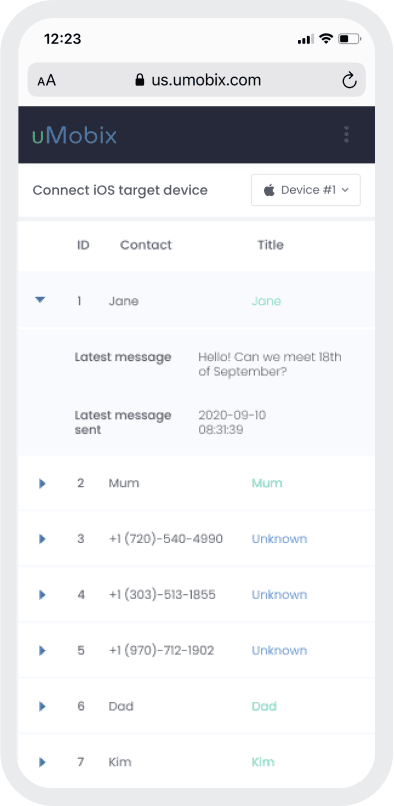 How to find Text messages
After you've logged in to your userspace, choose between iOS and Android, and follow the prompts. Wait until your userspace is loaded.

On the left side of your userspace, you'll see the navigation sidebar. Here all the tabs with main sections are displayed. Each section contains its unique data visualization.

The section "Messages" is located under the "Contact Book" section. It collects information regarding SMS that the user has sent or received. View text messages online and read the content of each message. By clicking on a particular contact, you can open the whole message history between the phone owner and this contact.

Above the list with text messages, you can see when data was updated. To refresh, click on the cycle-arrow icon.