Keylogger
Monitor and log all keystrokes.

Find out passwords & keywords.

View timestamps.

Receive notifications each time new keystrokes appear.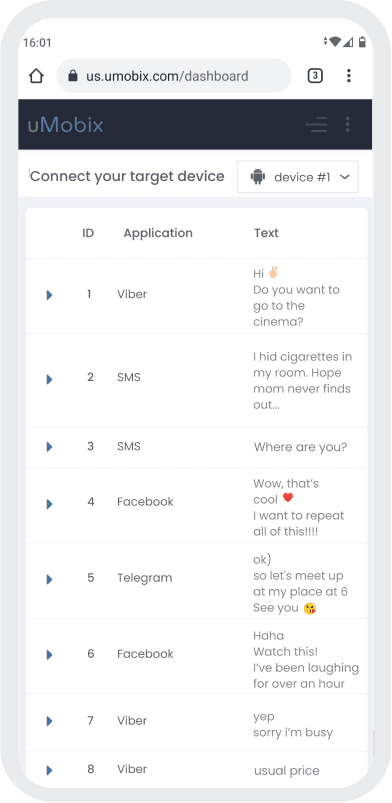 Secretly monitor and log all keystrokes
There are many ways children can hide what they're doing on their phones. uMobix tracks all information typed through the user keyboard. We record everything users type no matter the application, web browser, including information that is copied and pasted. With this technology at your disposal, you're constantly in the loop of everything that happens on your child's phone.

Go to your account, scroll through the sections to the "Keylogger." Tapping will open up the screen with all keylogs displayed. Listings are accompanied by the timestamps and application info. Scroll right to view the full list.