Browser History
Get the list of web pages a user has visited.

View Search history from search engine.

Check time and frequency of access.

Retrieve bookmarks.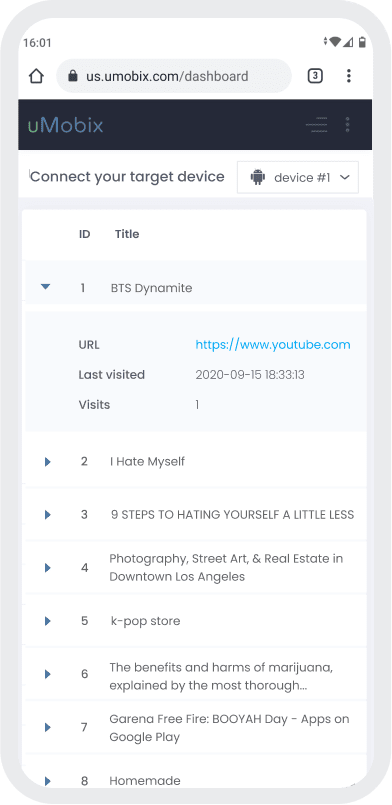 Explore web browsing activity
A web browser monitoring is an essential feature that lets parents defend their kids from deceptive or violent content. uMobix captures, analyzes and reports Internet history from main browsers: Google Chrome, FireFox, Internet Explorer, Safari, Opera. It allows to monitor Web history even in cases where it was deleted from the user beforehand.

uMobix reliably indicates which URL was accessed and at which time this was done. To start monitoring, go to the menu bar on the left of your userspace. Tap "Browser history", where all the entries get written when the user performs the actions browsing sites. For every run, we calculate the amount of entries, and then identify sites that are used most frequently. This information is available in your Dashboard.