Messenger
Read every message.

Access secret Facebook conversations.

Track shared info & extensions.

View contact info, check profiles.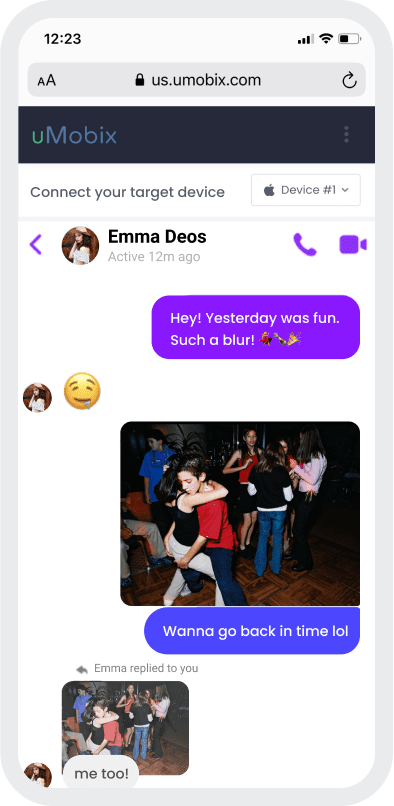 Get insight into every chat or message
Facebook Messenger is basically a goldmine for parents. It carries information detailing every aspect of your child's social life: chats, video calls, location sharing, group calls, even sending money. If your child uses Facebook, it certainly gave a popup to download Messenger, so he or she is probably using Messenger to chat with Facebook friends.

uMobix is the only app that quickly and efficiently records, saves, and analyzes Messenger data, allowing you to read messages without the need to root or jailbreak the target device. For iOS devices, we only need you to provide the iCloud ID and password of the iPhone that you're going to track; no installation required. For Android devices, you'll have to install and configure the app on a target device, but the whole process is so easy, you won't experience any difficulties.