Hangouts
View online video conferencing.

Track shared documents and files.

Check Google Meet & Google Chat.

Monitor one-on-one video chats.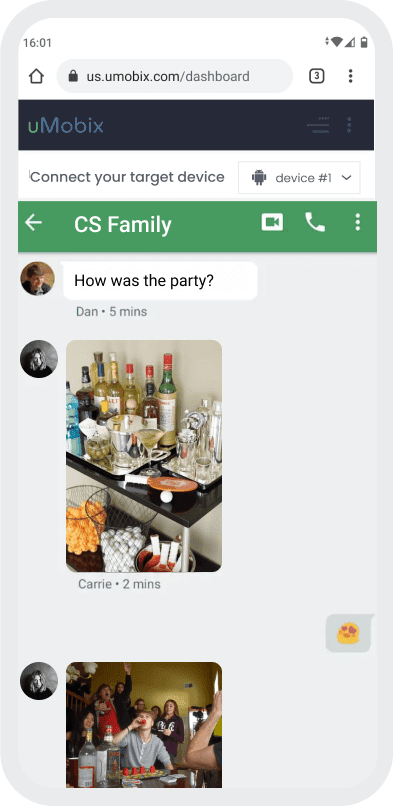 Inspect Google Hangouts
Some people prefer Googe Hangouts, mainly because it's integrated into Google+ and Gmail. It is also popular for handling large meetings. If your children haven't set privacy correctly, strangers can contact them directly. That's why it will never hurt to keep an eye on your child's Hangouts activities. Moreover, there is a feature of turning off message history, which allows children to hide their activities.

uMobix provides information about the content of messages, presents time-related information, reveals names of communicating parties. The software systematically analyzes the most frequent activities and gathers information into the comprehensive reports available in your Dashboard. To start using this feature, tap the "Hangouts" on the left of the navigation menu. View screenshots that display your child's Hangouts activity.