Record of browser usage
Monitor every website your child visits while using a browser.
Track your kid's search history in any available browser.
Detect what your child searches the most on their phone.
See everything your child sees while using a browser.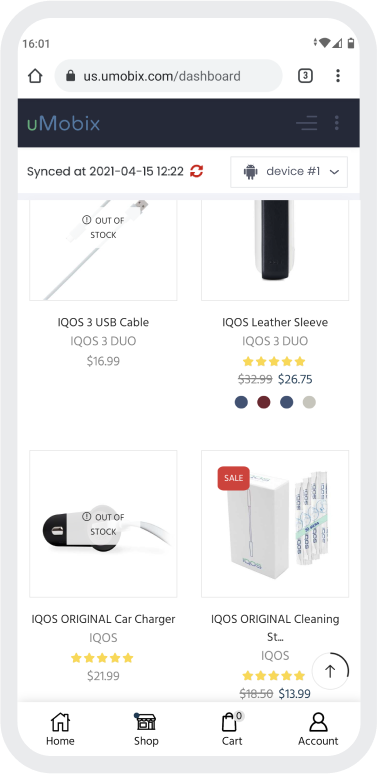 What does record of browser usage feature do?
Ensuring a safe and pleasant environment for a kid's digital life is one of the tasks of parents. Knowing what your kid types in the search bar of any browser will show you any reason for concern. When it comes to browsing the net - additional tools come into play. Thanks to them, you can monitor your kid's activities online and make sure they are safe. If you let things slide, and let your child browse the net freely, then get ready for the fact that your child can face these things:
Expose personal data to a stranger.
Encounter cyberbullying.
Learn about violence, suicide or drugs, being harassed, or get internet-addicted.
If you wish to protect your child from all this, using a tracking tool that allows you to view browsing history is a must. This history viewer keeps record of every activity performed on any browser present on your kid's device. uMobix team has developed this feature as an assistant for parents who want to be aware of their kid's browser history.
Why do you need to keep an eye on browser usage?
Before you give your child full access to the world on the Internet, make sure your kid knows what they can see there and how to deal with any suspicious activities. Agree with your kid that in case he/she feels uncomfortable or threatened, you will be the first to know about it. You, as an adult, will be able to help right away and explain to your kid what happened. To make yourself calmer about your kid's online experience, you can install a history viewer on your kid's smartphone. The reason to do this is the fact that your child is most likely still too young to realize the danger of this or that action and is too naive to defend themselves in front of a stranger. To ensure that everything your kid searches online will be visible for you, you need to access web browser history using the uMobix tool that tracks viewer history. With the help of it, you can track search requests, viewed websites, and everything your kid does while using a browser. With the information you get using this feature, you can detect in advance if your kid is being bullied or is searching for adult content.
How does this feature work?
You gave your kid a device they can use for their needs, but then you start to think, what if they try to search for some triggering information online. In those cases when you don't want to let your kid alone in the digital world, using a browser history viewer will help you to ensure your kid's safety. To use the browser usage record, you need to make sure uMobix software was successfully installed on your kid's device. To start tracking browsing activities, you need to access your dashboard and open the "Record of browser usage" tab. As soon as your kid uses any browser, all the data will be uploaded there. With the help of screenshots, you can check what your kid types in the search bar, which websites they visit, and what content they view there. Suppose they communicate with any strangers and what they discuss. So literally, uMobix will display every step your kid makes while using the browser in your userspace. Knowing what your kid does online will help you notice when something goes wrong in your kid's behavior. Don't forget to talk to your child about their online life.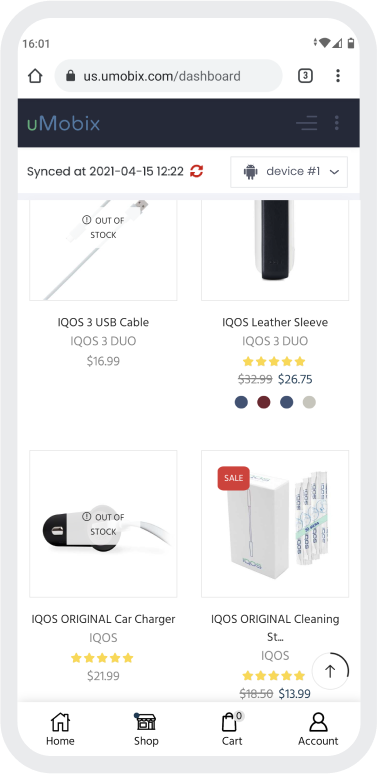 3 easy steps to start tracking
Register

Choose your subscription plan. Complete the purchase and receive the email with your login & password.

Install & Set up

Install uMobix on a target Android device, or provide iCloud credentials of a target iOS device in your user account.

Monitor

Go to your account and wait until we start sending data. Enjoy your tracking!
Frequently asked questions
Is it possible to hack someone's browsing history?

When you want to check someone's browsing history, you can access their browse and check it in the settings. If this is not possible, you can try to install tracking software on this device. This will allow you to monitor all the ongoing activities on any browser in real-time. uMobix works as a history viewer remotely.
Can parental controls see deleted history?

No, if parents don't have direct access to the device, they cannot check it. Once browsing history is deleted, you cannot view it anymore. However, if your parents have monitoring software installed on any of the devices, they can view everything you do on any browser.
How can I check my son's deleted history?

If you are willing to initiate a system restore, you will see the deleted history. In case you don't want to do overly complicated stuff. Then uMobix will help you to track your kid's browsing history. With its help, you will view all the data from a browser for the last 90 days.
How can I secretly trace browsing history on my phone?

To trace a browsing history secretly, you need to install spying software on a target device. uMobix will guide you through the installation process, and then you will be able to start monitoring the browsing history and much more. The data will be provided in the form of screenshots every 5 seconds.
Ready to begin?